Bowling anyone? As if Walt Disney World did not offer enough variety of entertainment already, the resort will soon have a 100 lane bowling alley, one of the largest in the United States. The bowling alley is to be built at the ESPN Wide World of Sports Complex on the grounds of Walt Disney World Resort, executives said at a business briefing Wednesday, and represents a bid for Disney to capture a largely ignored and potentially gigantic piece of the sports tourism market.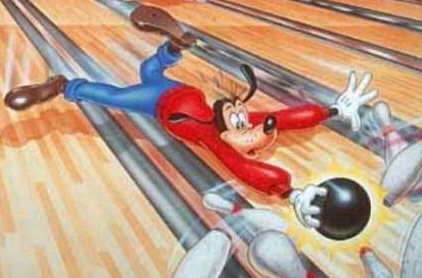 "The sports tourism market is really growing and we want to grow with it," said Ken Potrock, senior vice president of sports enterprises, Walt Disney Parks & Resorts. "We needed to create a project where we would be able to bring in the single-largest tournaments."
More than a year before its 2010 opening, the bowling center has already allowed Disney to strike a deal with the United States Bowling Congress, which said it would hold its men's and women's tournaments at the new facility. Potrock said the arrangement could bring as many as 85,000 bowlers to a national event. "And these bowlers come with their significant others," he said.
While the alley may be a great addition for nearby residents and professional bowling tournaments, I could not see myself frequenting the place. The same is true of movie theaters and arcade game plazas. I mean it already takes something like 7-10 days just to visit the four theme parks located there, not to mention the two water parks when they are open. In other words, I don't feel the average tourist goes to a Disney park to do things they could do in their normal everyday lives. But, I could be wrong.