The official movie trailer of Tim Burton's theatrical rendition of "Alice in Wonderland," which is coming to theaters March 5, 2010, has been released. The Disney fantasy film is an adaptation of the Lewis Carroll novel and features a star-studded cast with Johnny Depp as the Mad Hatter, Helena Bonham Carter playing the Red Queen, and Anne Hathaway as the White Queen.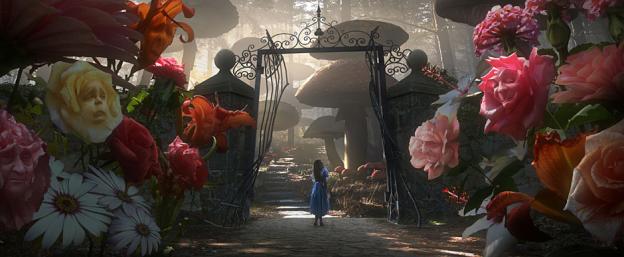 Last night Tim Burton showed some footage at the Disney 3-D panel at San Diego Comic-Con. He explained that the new film doesn't exactly follow Carroll's book, and instead takes the characters and various scenes from the novel and molds them into an updated story, according to the Daily Mail.
With no further ado, here is the official trailer for Tim Burton's Alice in Wonderland.