September 7 is the date that Disney has announced its plans to close the Bountiful Valley Farms area in California Adventure. This to make room for Mater's Junkyard Jamboree, one of the new attractions coming to Cars Land, an all new land based on the Pixar animated film – Cars. The area between the farm and the Pacific Wharf area will become the new entrance into Cars Land.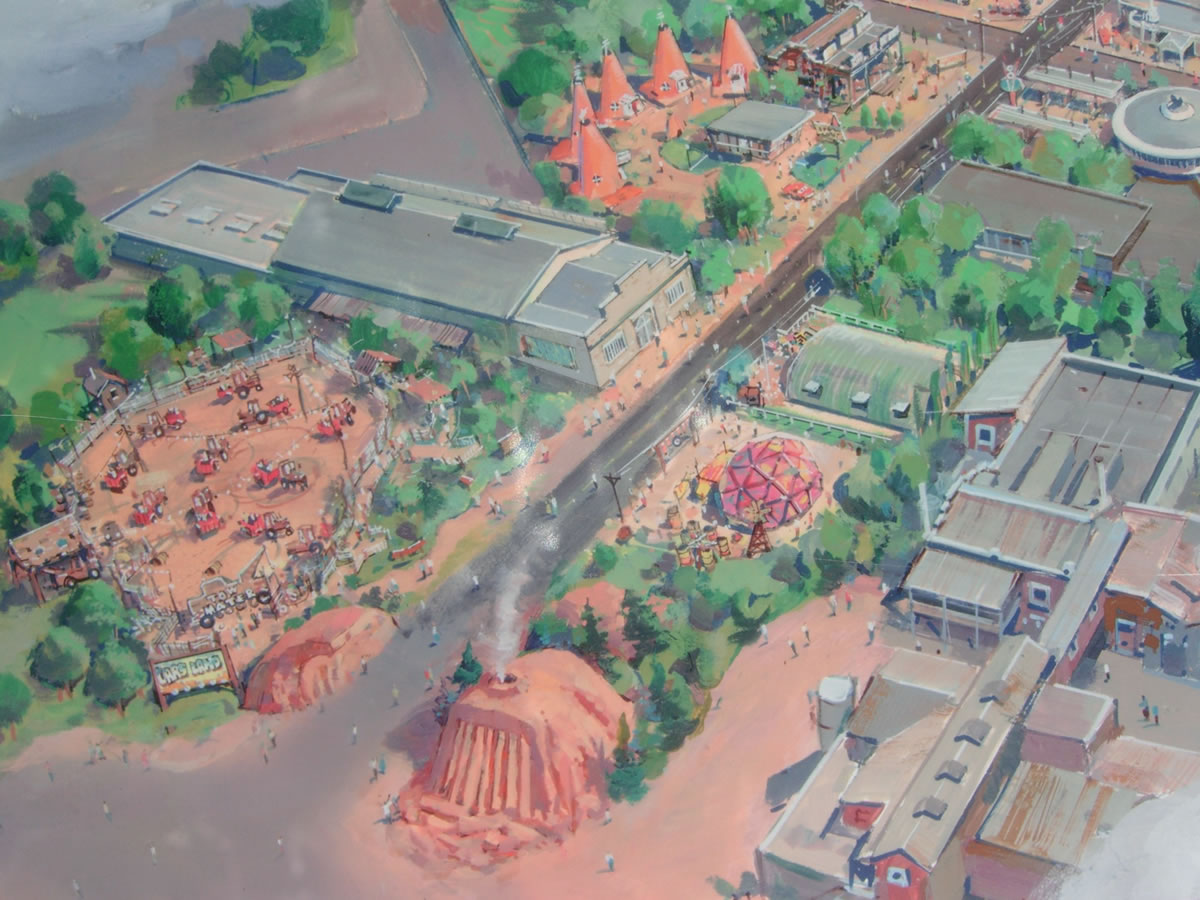 Looking at concept art above provided by Disney, it appears that the existing "barn" building will remain in place, however the Farmers Market and Sam Andreas Shakes buildings will be no more. It also looks like the existing parade gate will be replaced with a Quonset hut-like structure, with the new entrance into Cars Land passing to the left.
Here is what the area looks like today.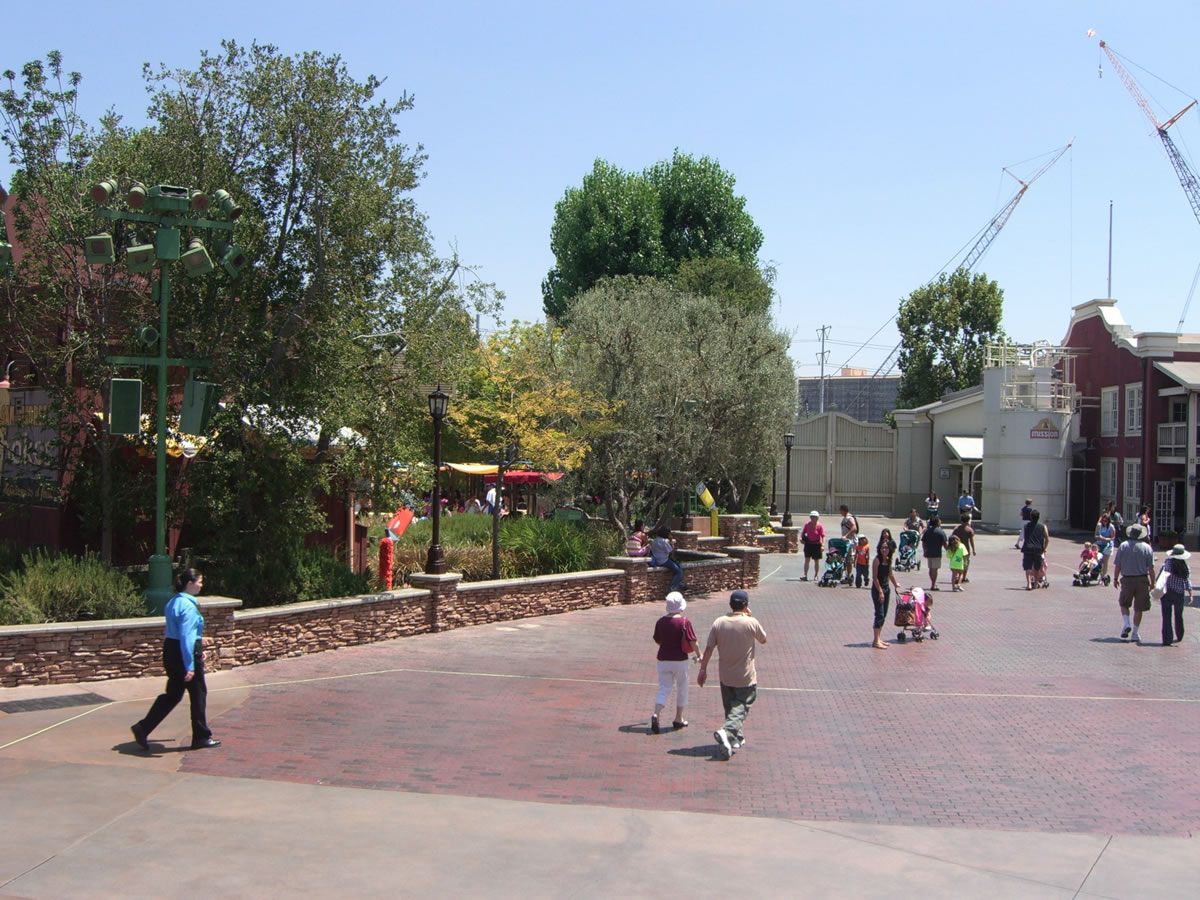 So, if you wish to visit Bountiful Valley Farms one more time before it is scheduled to be demolished, better do so in short time. You've got less than a month.