At a recent press conference held at Walt Disney Imagineering, Disney CEO Bob Iger and Chairman Tom Staggs just announced a long-term creative partnership with James Cameron's Lightstorm Entertainment and Fox Filmed Entertainment to bring the fantasy world of AVATAR to life at Disney Parks. Apparently it will all begin at Walt Disney World Resort, specifically Disney's Animal Kingdom.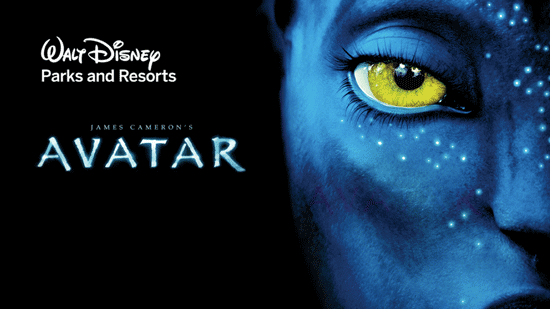 Cameron and his producing partner Jon Landau along with their team at Lightstorm Entertainment will serve as creative consultants on the project and will work side-by-side withWalt Disney Imagineers as they decide what experiences will take guests deep into worlds of AVATAR. Disney's Animal Kingdom at Walt Disney World Resort is planned as the site of the first AVATAR-themed land with construction expected to begin by 2013.
What do you think they will build? Something along the lines of the Indiana Jones attractions? Something completely new and different? We'll keep our ears to the ground for further news and development on this exciting proposition.