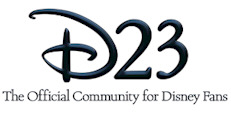 D23: The Official Disney Fan Club has unveiled a host of brand-new offers that bring fantastic value to all of its members. Whether it's experiencing popular tourist destinations, preparing for a trip to a Disney Park, shopping at major online retailers or enjoying a cool Hawaiian treat, the new special savings and offers from D23 add to the great list of benefits of D23 membership.
The rest of this post is from the official press release. New benefits and savings include:
$23 off orders of $149 or more at online retailer Brookstone.com
15% savings on video game entertainment from THQ, including the popular uDraw GameTablet
A 10% discount on services offered by SuperShuttle and ExecuCar nationwide, including service to Southern California and Central Florida airports
Special savings on admission to such popular Southern California attractions as:
– The IMAX Theater at the California Science Center in Los Angeles
– Madame Tussauds Hollywood
– The Ronald Reagan Presidential Library & Museum and the Richard Nixon Library
A cool 10% off purchases at Two Scoops Ice Cream Parlor in Ko'olina, Hawaii, close to the brand-new Aulani, a Disney Resort & Spa
Savings of 10% on a Ride-Along or Driving Experience at Richard Petty Driving Experience at Walt Disney World® Speedway in Florida
At Rocky Mountain Chocolate Factory, save $10 on any purchase of $50 or more
These new offers join a wide of range continuing benefits and cost-saving deals that are available to all members of D23, including:
A 10% discount on services at all Mandara Spa locations worldwide, including spas at the Disneyland® and Walt Disney World Resorts
D23-exclusive pricing and offers for tickets to Mary Poppins on Broadway and The Lion King in Las Vegas
D23 Member offers from ESPN Zone in Anaheim and The House of Blues at the Walt Disney World Resort
D23 Member pricing at ESPN's upcoming 76 Classic men's basketball NCAA tournament in Anaheim
Savings of 20% on items purchased at the ABC TV Online Store
Plus a host of other special D23 Member discounts, offers and benefits.
Full details regarding D23 Member benefits and special offers – which can save members hundreds of dollars a year – can be found at www.Disney.com/D23.
"D23 is a fantastic way for our fans to experience everything Disney has to offer – and we also want it to be a tremendous value to all of our members every day of the year," said Steven Clark, head of D23: The Official Disney Fan Club. "From where they live, to where they travel and shop, we are excited to be bringing these opportunities to our members and to expand our benefits."
D23 offers two levels of membership, Gold ($74.99 a year) and Silver ($34.99 a year).  All D23 Members can take advantage of the Official Disney Fan Club's ever-increasing member benefits and offers.
Gold D23 Members receive a one-year subscription (four issues) to the glossy, award-winning Disney twenty-three magazine, which presents an in-depth view of Disney's amazing heritage and exciting new creations and projects.
In addition to having Disney twenty-three delivered directly to their home in protective packaging, Gold-level D23 Members also receive four special, collectible gifts every year, each one a surprise and sent with every issue of Disney twenty-three.
All new and renewing D23 Members also receive a member-exclusive gift from The Walt Disney Archives Collection, and specially priced admission to the bi-annual D23 Expo, the largest Disney fan event in the world.
D23 Members also have full access to the D23 website – located at www.Disney.com/D23 – and receive exclusive invitations to attend special events created by D23 that are available only to its members.
D23's ongoing special events included private tours of The Walt Disney Studios and the Walt Disney Archives; D23-exclusive celebrations at Walt Disney World and Disneyland Resorts; and member-only movie screenings of classic Disney films.