D23 Expo, the ultimate Disney fan event, skips this year but will return to the Anaheim Convention Center on August 9-11, 2013. If you've never been to a D23 Expo, it is something to see. Personally I love the trade floor and especially all the Disney collectibles. But, there's a lot more to it.
Rather than try to explain it all myself, check out the official press release below and keep in mind that advanced ticket sales will begin August 9, 2012.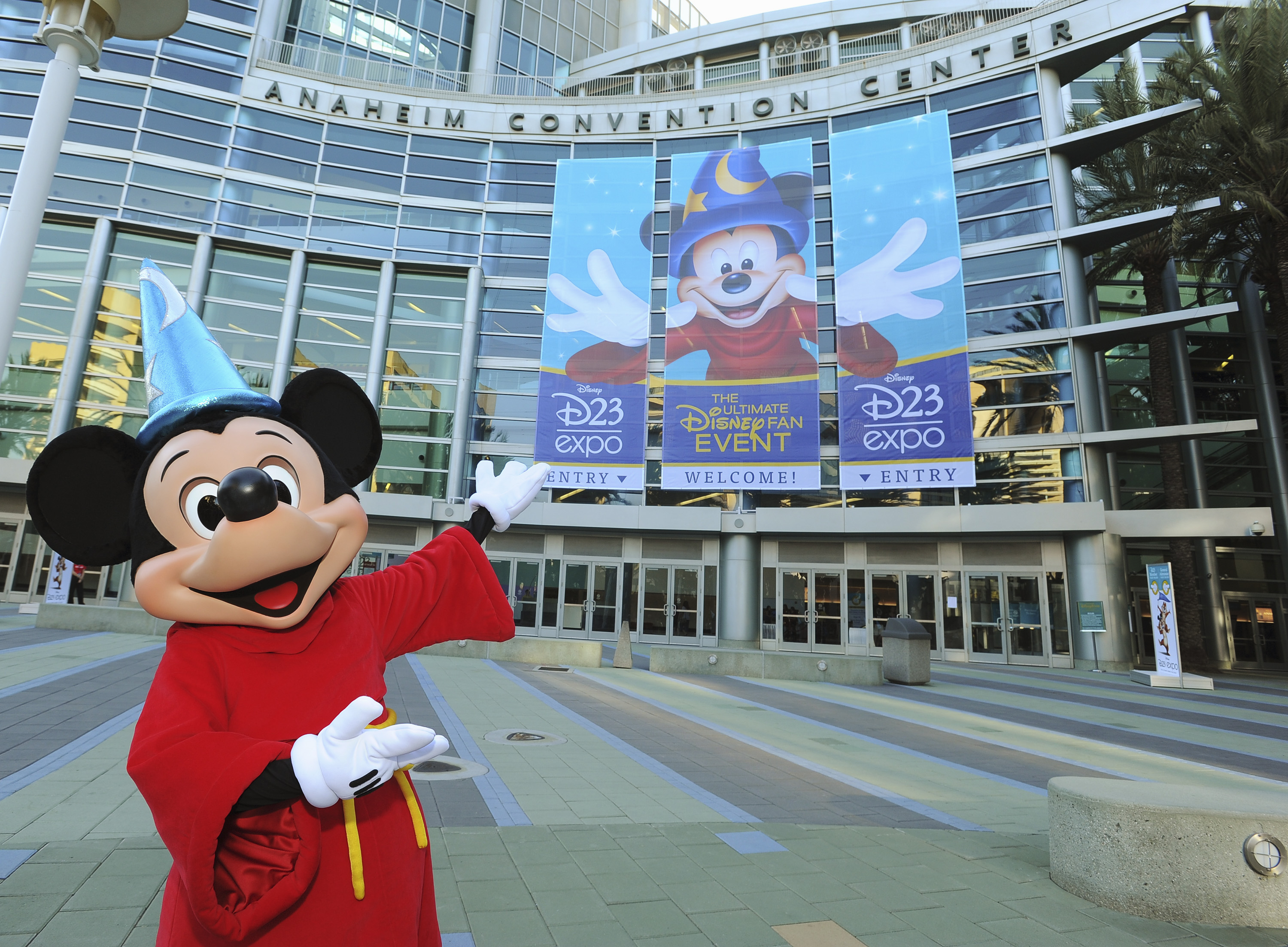 Here is the official press release:
BURBANK, Calif. – March 9, 2012 – All the magic and excitement of the past, present and future of Disney entertainment will come together once again when D23: The Official Disney Fan Club presents an all-new D23 EXPO at the Anaheim Convention Center on Aug. 9-11, 2013.
"The D23 Expo has become a phenomenal way for Disney fans to see everything they love about Disney all in one place — from Disney's biggest stars and latest innovations to unforgettable performances live on stage," said Steven Clark, head of D23: The Official Disney Fan Club, which produces the bi-annual D23 EXPO. "Our third Expo is sure to create even more magical new experiences and memories for our biggest fans attending from throughout the U.S. and around the globe."
"Anaheim is extremely pleased that the D23 EXPO will be returning next year," said Charles Ahlers, president, Anaheim/Orange County Visitor & Convention Bureau. "This exciting event is quickly becoming an industry icon, drawing Disney fans from around the world. The Anaheim community truly appreciates and enjoys this quality show and positive impacts it brings."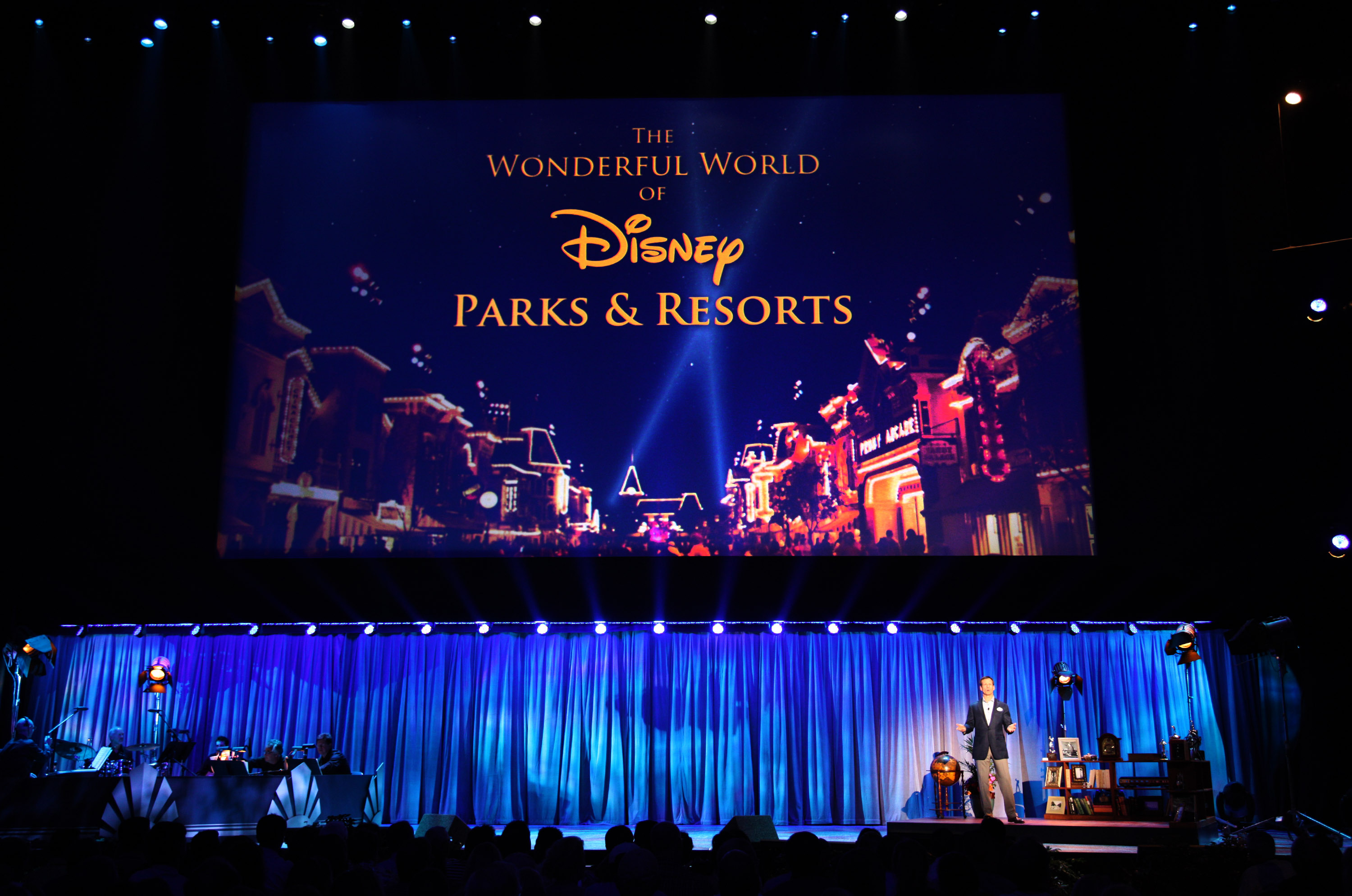 More than 40,000 Disney fans attended D23 EXPO 2011, which brought together the entire world of Disney under one roof for three star-studded days and nights. Fans were treated to appearances by superstars like Robert Downey Jr., Scarlett Johansson, Regis Philbin and Billy Crystal; enjoyed performances by Dick Van Dyke, The Muppets and Disney princess voice talent Jodi Benson, Paige O'Hara, Lea Salonga and Anika Noni Rose; previewed concept art and attractions coming from Disney Parks and Walt Disney Imagineering; glimpsed back at Disney's rich history through extraordinary panels, presentations and exhibits; and discovered the newest entertainment, technology, and products from The Walt Disney Company.
Among the highlights of D23 EXPO 2013 will be expanded capacities at some of our most popular venues; the 2013 Disney Legends Ceremony, which honors the talented men and women who have made significant contributions to the Disney legacy; Treasures of the Walt Disney Archives, a treasure trove of crown jewels from the Walt Disney Archives; the bustling aisles of the Collectors Forum, where Disney fans can buy, sell and trade Disney collectibles, memorabilia and merchandise; and a massive show floor full of special opportunities to see what's on the horizon for Disney around the world—and where guests may bump into their favorite Disney stars, characters, Imagineers, animators and filmmakers.
Advance tickets for the D23 EXPO 2013 will go on sale at D23Expo.com beginning August 9, 2012. D23 Members receive special pricing on both one- and three-day tickets to the event, which is also open to the general public.
D23 Members receive early admission to the Expo show floor, and D23 will once again give a special thanks to D23 Charter Members, providing them special access to the Expo's Charter Member Lounge. Members will also have an opportunity to purchase a special Sorcerer Package, which provides a host of special benefits and amenities.
D23 EXPO 2013 marks the third D23 Expo held in Anaheim — the first Expo was held in 2009 followed by a second in 2011. Each event played host to thousands of Disney fans from every corner of the globe. Starting today, guests can visit D23Expo.com to relive some of the extraordinary experiences from the first two Expo events and get a peek at what's to come in 2013.
D23: The Official Disney Fan Club celebrates the remarkable past, present and future of Disney, taking its name from 1923, the year Walt Disney founded his world-famous company. D23 unlocks the magic of Disney with a host of exclusive benefits, including a quarterly publication, Disney twenty-three; a rich website at www.D23.com; a weekly e-mail newsletter; an array of discounts and special offers; free gifts throughout the year; as well as exclusive events created especially for its members.
Disney fans can join the world's only Official Disney Fan Club by visiting www.D23.com, or at select shops at the Disneyland® Resort, the Walt Disney World® Resort and www.DisneyStore.com/D23. To keep up with all the latest D23 news and events, follow "DisneyD23" on Twitter, YouTube and Facebook.