The Walt Disney Family Museum has announced its full schedule of events for the month of December, highlighting the premiere of Christmas with Walt Disney, a special holiday film showcasing Walt Disney's Christmases past. Additional events include a concert by the String Circle Quarter and a candlelit Christmas program with the Artists' Vocal Ensemble. In addition to this, Disney legends Blaine Gibson, Rolly Crump, and Richard Sherman come together to share their special memories of Walt on his birthday.
See below for the schedule of events sure to delight guests of the museum.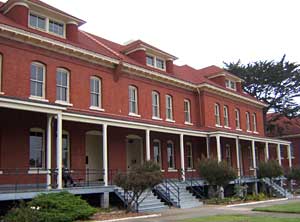 Film of the Month: Christmas with Walt Disney
Christmas with Walt Disney runs in the theater until January 4 and can be viewed 12:30pm, 3:30pm, 6:30pm daily with the exception of Tuesdays, December 25, January 1, and December 5th at 12:30pm and 3:30pm.
This special holiday screening includes The Nutcracker Suite from Fantasia (1940), Pluto's Christmas Tree (1952), scenes from the television Christmas specials, and rarely seen home movies of Walt and his family. See how Walt celebrated Christmas at the Studio, at Disneyland, and at home.
December 5th – Memories of Walt: A Conversation with Legends
Join the museum on Walt's birthday as you will hear from Disney Legends Blaine Gibson, Rolly Crump, and Richard Sherman as they share special memories of Walt. Blaine is the sculptor behind the Hall of Presidents, Rolly is one of the Imagineers behind "It's a Small World" and "Haunted Mansion" and Richard wrote such Disney music classics as "It's a Small World" and "Chim Chim Cher-ee". It will be an extraordinary afternoon filled with stories, laughter, and reflection.
December 12th – String Circle Quartet
Concerts in the Special Exhibition Hall continue to shine light on composers of Fantasia with Schubert's String Quartet in G. Henry Purcell's delightful Suite from The Faery Queen—a bit of musical fantasy—is also performed. Joseph Edelberg, Anthony Martin, and Kati Kyme, violins, and Thalia Moore, cello.
December 19th & 20th – Artists' Vocal Ensemble Concert: A Candlelight Christmas
Nothing is more magical than a choir performing classic Christmas songs and carols. The museum's candlelight program will include European Renaissance motets and carols, contemporary American carols and anthems, and an audience sing-along led by Jonathan Dimmock.