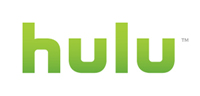 Mashable reports that Disney has announced that it's acquired a stake in quickly growing video site Hulu, joining News Corp and NBC Universal in the venture. That means full-length episodes of ABC hits shows will be available side-by-side with content from NBC and News Corp's FOX.
This move gives Hulu a huge leg-up on YouTube who is just getting started in licensing content from the big media companies and so far has a fairly uninspiring selection of shows. It also leaves CBS – who publishes its own full-length episodes on its site and on TV.com – as the odd man out.
Peter Chernin, COO of News Corp, talks to the nature of Hulu's now big lead in pro content in a statement: "Hulu, quite simply, now has the best premium content on the web. With three major networks and over 150 leading content providers providing content, combined with the best video user interface anywhere on the web, Hulu offers consumers the finest premium online video experience available today."
It is reported that Disney has taken as much as a 30% in Hulu which has increased by 62% in just six months, to 380 million video views and a 2.6% market share. Analysts believe that Hulu will soon be the second most popular video viewing site next to YouTube. Is it no wonder Disney wants in on the action?