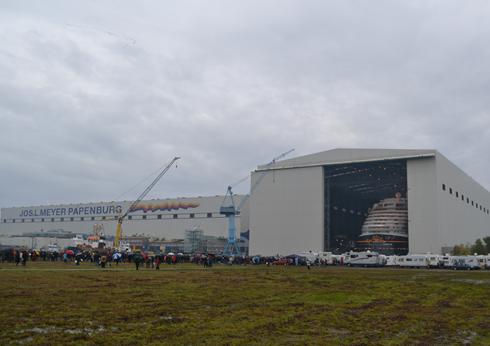 Disney Cruise Line's first new ship in more than a decade, the Disney Dream, was floated out today from a dry dock in Papenburg, Germany. Large crowds of cruise ship fans lined the waterfront at the Meyer Werft shipyard to watch the 128,000-ton vessel emerge from the covered dock for the first time, erupting into cheers as it cleared the structure.
The Disney Dream is the first of two new ships being built by the Meyer Werft shipyard in Papenburg, Germany. The Disney Fantasy is also currently in production and is scheduled to set sail on its maiden voyage on April 7, 2012.
"This is a great moment," Disney Cruise Line President Karl Holz told USA TODAY as he watched tugboats slowly pull the vessel into daylight for the first time.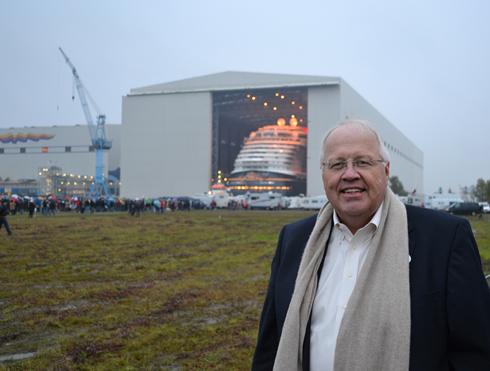 The "Float Out" is a special maritime event that celebrates the ship's final stages of construction, where exteriors become complete and final touches are assigned to interiors. In true Disney-style, the celebration was punctuated with a fireworks display and the appearance of Mickey Mouse and Donald Duck.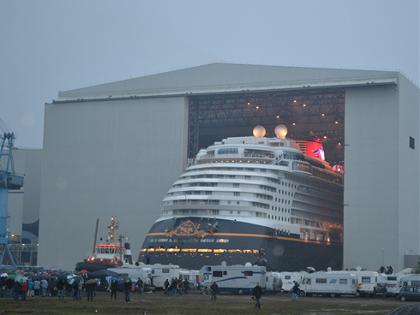 "Today is a day of great pride for all of us at the Meyer Werft shipyard," said Bernard Meyer, managing partner of Meyer Werft. "To finally see the largest ship this yard has ever built floated out and nearly complete is an inspiration within itself, and that coupled with the pixie dust Disney is known for, made this a truly magical moment for all involved."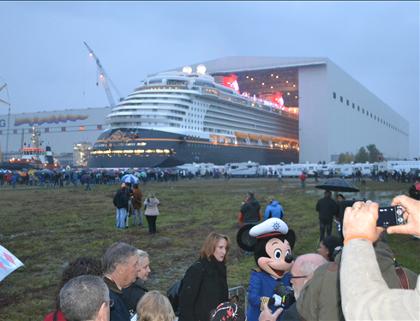 The Disney Dream will remain alongside Meyer Werft's outfitting pier in the shipyard harbor for about two weeks, while testing is completed on the ship's stabilizers, rudders and other functional features, and work on the ship's interior areas continues. The ship is scheduled to leave the Meyer Werft shipyard and be conveyed down the River Ems, the second weekend in November, where its destination is the North Sea at the port of Eemshaven, The Netherlands.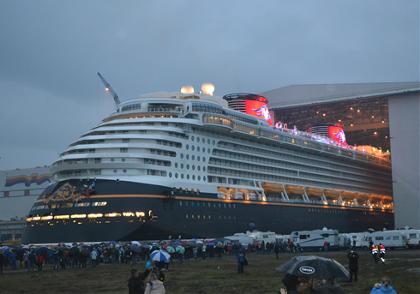 The Disney Dream is scheduled to sail its maiden voyage on January 26, 2011, from Port Canaveral, Fla.