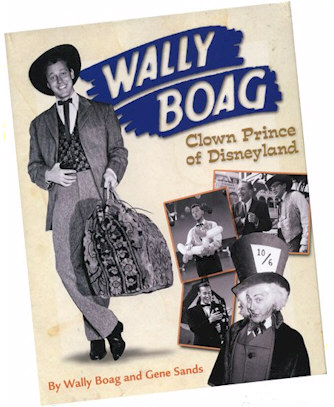 Wally Boag, who played Pecos Bill in nearly 40,000 live performances of the Golden Horseshoe Revue at Disneyland, passed away Friday at the age of 91. Boag, a Disney legend, originated the role for Walt Disney in the stage show that is listed in the Guinness Book of World Records.  He was also the voice of Jose in The Enchanted Tiki Room at the theme park.
"The world's stage has experienced a great loss in the passing of Disney Legend Wally Boag. Wally was instrumental in the development of live entertainment during the early years of both Disneyland Park and Walt Disney World Resort. His characters will continue to live in the hearts of our guests, while his larger than life personality will forever make him the true "Clown Prince of Disneyland," said George Kalogridis, president of the Disneyland Resort.
Steve Martin on Twitter said, "My hero, the first comedian I ever saw live, my influence, a man to whom I aspired, has passed on. Wally Boag. "
While Boag's work comprised more than his performances at Disney Parks, he is and will always be best remembered for his Pecos Bill/Traveling Salesman character which was a was a fast-paced comedy routine featuring slapstick humor, squirt guns, a seemingly endless supply of broken teeth which he would spit out throughout the routine, and his signature balloon animals (Boagaloons).