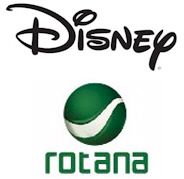 Blockbuster movies such as "Wall-E" and "Pirates of the Caribbean" as well as television series such as "Ugly Betty" will soon be screened free-to-air in the Middle East, as a result of a new deal that was recently announced in Dubai.
Disney, who owns a host of film and television venues including ABC, Pixar and Miramax to name a few, will partner with two regional free-to-air channels – Fox Movies and Fox Series. The two free-to-air channels were launched in the past year as joint ventures between Fox and the Saudi-owned Rotana Group.
Interesting enough, the Rotana Group is owned by Saudi Arabia's Prince Alwaleed Bin Talal, the billionaire investor who is a major shareholder of both Disney and News Corporation, the parent company of Fox. News Corporation is expected to announce a significant investment in Rotana in January, acquiring 10 per cent to 20 per cent of the company.
Rotana said it paid Dh100 million to Disney for the rights to screen its content.
Disney content has previously been screened on regional pay TV channels accessed by less than 5 per cent of the region's television viewers. This new partnership will greatly expand coverage by making the content available to the Middle East's booming satellite free-to-air television market.
Original story at The National.