Disney has finally decided upon a name for the resort they are currently building in O'ahu, Hawaii. The resort, which is slated to be open by Fall 2011, is called "Aulani" which is Hawaiian for "the place that speaks for the great ones" or "the place that speaks with deep messages."
Additionally a new web site has been launched which will featuring concept artwork, construction photos and more information about the resort.
"We want this resort destination to reflect the vibrant culture that surrounds it," said Joe Rohde, senior vice president, Creative for Walt Disney Imagineering. "The name 'Aulani' expresses a connection to tradition and deep story-telling—and its roots are here in this land. We're so grateful to the local Hawaiians who led us to the discovery of this name, and our goal is to live up to its meaning."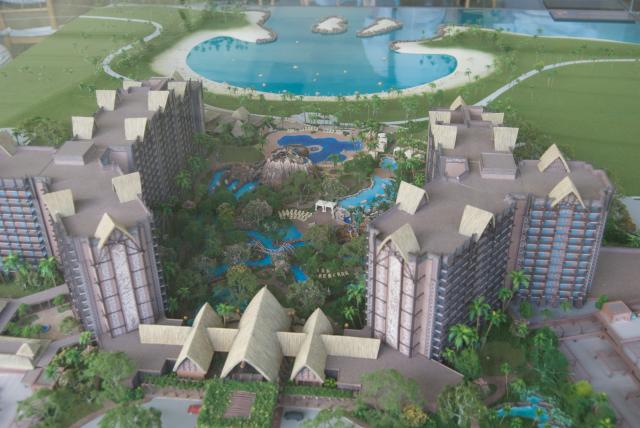 Once completed, the 21-acre beachfront resort will feature 360 hotel rooms and 481 two-bedroom-equivalent Disney Vacation Club villas.
"We are looking forward to welcoming guests to Aulani to share the fun, immersive family vacation experiences Disney is known for combined with the beauty and culture of Hawaii," said Djuan Rivers, vice president, Disney Vacation Club and Resort, Hawaii. "We are turning to the Hawaiian culture for inspiration in everything we are doing at Aulani, and we hope our guests will not only enjoy the Disney experience, but will also embrace the unique culture of Hawaii and its diverse people."
My wife wants to go to Hawaii this year but I'm working hard to prolong it until this fantastic resort opens. Maybe a Disney resort in Hawaii will finally hook me into buying a vacation ownership package, so long as Aulani is my base. 😉