Themed to the Pixar film favorite, Cars, World of Cars is a new Disney online community created for kids and includes games, interactive activities, and more.  The online world allows users to "create a car" when they sign up, then interact with Cars characters Lightning McQueen, Tow Mater, and others while also interacting with fellow users and players online.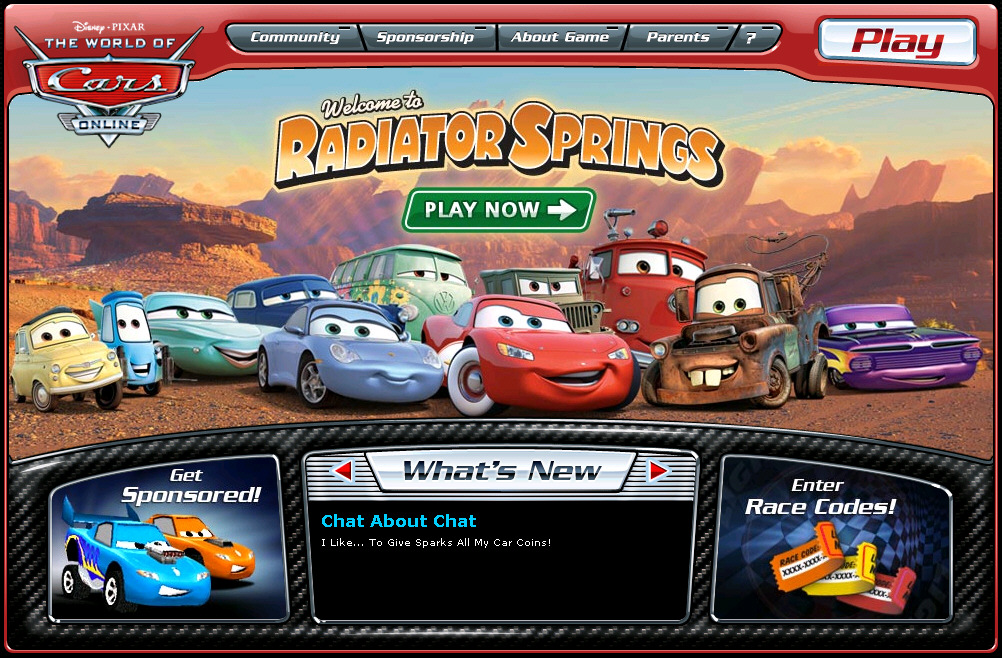 World of Cars Online is a virtual world based on the hit Disney/Pixar animated feature CARS. Get ready for a high-octane ride full of fun and adventure where YOU are the Car. You can design your own car, play games, and make new friends. You can also learn to race like a pro from Lightning McQueen or cruise around and tip tractors. It's free to play but access to special features requires a subscription.
Disney's goal for the online community is to keep kids anticipating the release of Cars 2 in 2011 and the opening of Cars Land in Disney California Adventure in 2012.