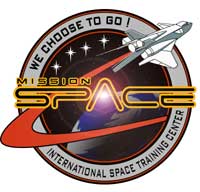 The Orlando Sentinel is reporting that Disney has settled a nearly five-year legal fight with a Pennsylvania company over development of the Mission: Space ride in Epcot.
The dispute stemmed from a roughly $30 million contract that Disney awarded Environmental Tectonics in February 2000. The company was to design and build Mission: Space, the Disney attraction that simulates the G-forces involved in blasting off and flying through outer space.The article states that Environmental Tectonics initially sued Disney in 2003, seeking more than $15 million. They alleged, among other things, that Disney refused to pay the full amount due, prevented them from winning more work with other entertainment companies, and shared confidential details of Environmental Tectonics' centrifuge-based design with a rival vendor.
Disney denied the allegations and counter-sued. It said Environmental Tectonics failed to live up to its contractual commitments and forced Disney to spend nearly $20 million more than expected building the ride.
While details of the settlement remain confidential, Disney issued a written statement praising the smaller company's work.
"Disney very much appreciates the role ETC played in the design and development of Mission: Space. The centrifuge-technology expertise and experience that ETC brought to the project was very important." – Peter Steinman, senior vice president and general counsel of Walt Disney Imagineering.
Original story by OrlandoSentinel.com.