Disney.com will offer a variety of exclusive online video premieres and performances during the holiday season including the trailer for 'G-Force,' a first look at 'Jonas Brothers: The 3D Concert Experience' and 'Hannah Montana The Movie.'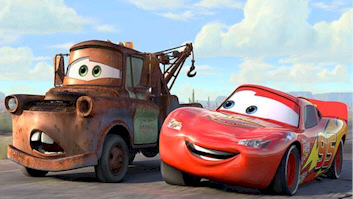 Also premiering on the site are short films from Disney/Pixar, Cars Toons¸ a new animated short series directed by Academy Award-winner John Lasseter, and starring Lightning McQueen's rusty but trusty friend Mater.
"The holiday season is traditionally a high-traffic time of year for us as families are at home spending time together and seeking high-quality entertainment, and we're thrilled to bring these exclusive video premieres and performances to the Disney.com audience," stated Paul Yanover, executive vice president and managing director, Disney Online.
Schedule of premieres is as follows:
December 29, 2008 – Exclusive online debut of new trailer for Walt Disney Pictures and Jerry Bruckheimer Films' 'G-Force,' and the online premiere of Cars Toons shorts'Rescue Squad Mater' and 'Mater the Grater.'
January 1, 2009 – Disney.com rings in the New Year with the exclusive online debut of "first look" previews of Walt Disney Pictures films 'Jonas Brothers: The 3D Concert Experience' and 'Hannah Montana The Movie.'
January 5, 2009 – Disney.com continues to offer exclusive online premieres of Cars Toons with the debut of 'El Mater-Dor.'
Disney.com claims to reach more than 29 million unique visitors per month and is therefore a top ten ranked site in terms of total video streams among all Internet sites, streaming nearly 127 million videos per month.
So mark your calendars and be sure to visit Disney.com for more information.