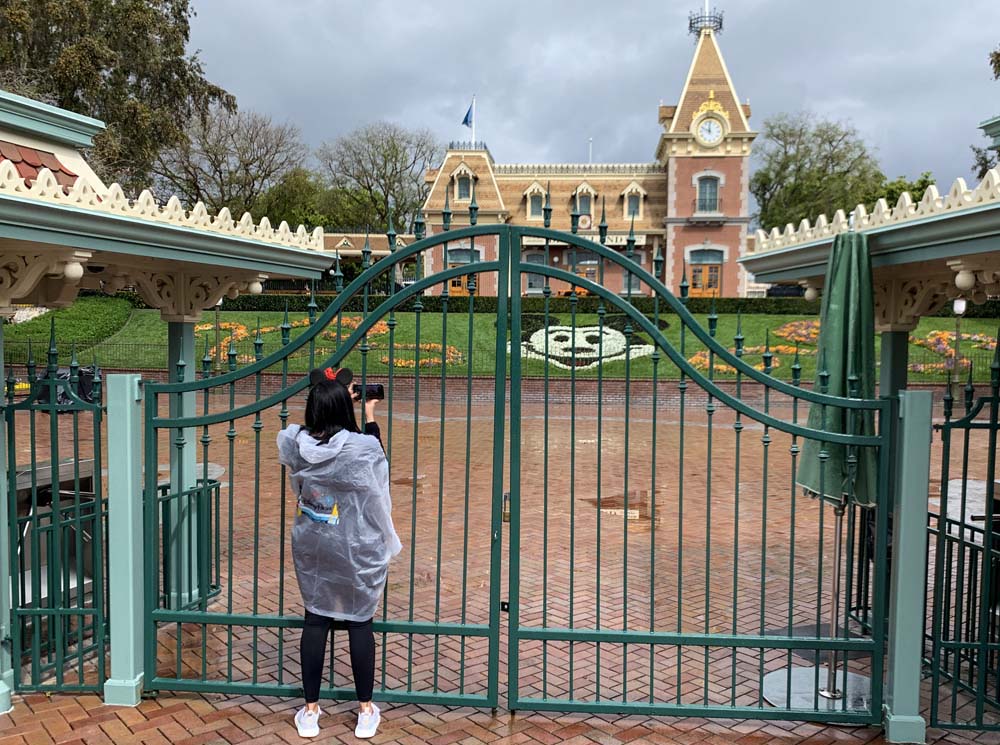 It's almost unimaginable that Disneyland Resort in Anaheim California has been closed for over a year now due to the Coronavirus Pandemic. On March 12th, 2020, Disneyland Resort had announced its decision to temporarily close starting Saturday through the rest of the month. We all know that "rest of the month" extended to over a year, but now Disneyland Resort has plans to reopen on April 30th, 2021.
The current closure is only the fourth time in Disneyland history that they have had unscheduled closures. The first of these closures came about in 1963 for the national day of mourning for President John F. Kennedy. The park was also closed after the devastating Northridge Earthquake in 1994. Most recently, the resort was closed on September 11, 2001 due to the 9/11 terror attacks, although it was open the next day.
Now with an opening date on the horizon, Disney Park fans are itching to get back to the resort. However, things will be a lot different and they will probably be that way for some time. In fact, some things may never be the same.
Here's what you need to know before you plan to go.
California Residents Only!
If you are coming from some place like Arizona (where I reside) and think you are going to get into the park, you'll be sadly disappointed. I don't believe there are any announcements related to when the resort would be open to all but I'm sure it won't be to long (or it could as this is California for crying out loud).
Reservations Only
In a Disney Parks Blog post, the company says it will "manage attendance through a new theme park reservation system that requires all guests to obtain a reservation for park entry in advance." There will be no "in person" ticket sales.
Limited Size Groups
Ticket sales are to be limited to small groups of up to 10 people and from no more than 3 households. Groups are also not to mix with other groups. Additionally masking and other social distance measures will be in place.
15% Capacity
I can't remember the last time I was in either Disneyland or the adjacent California Adventure where the park was only at 15% occupancy. While this is a downside for Disney as a company (the more people they can pack in, the more money they make) it will be great for Disney Guests. I imagine it will feel like you have the park all to yourself. Almost makes me wish I was a Californian… just almost.
Services Excluded
Some of the services we have come to love will not be available at the reopening. These include:
Fastpass
Disney MaxPass
Magic Morning
Extra Magic Hour
Parades
Nighttime Spectaculars (World of Color; Fantasmic)
Character meet-and-greets
The only one I'd miss at the moment, with a 15% park occupancy, is the MaxPass, which I have found to be super convenient the last couple of times I utilized it.
Avengers Campus Will Not Open on April 30th
Remember that Disney was developing Avengers Campus, a new super hero themed land in California Adventure, before the Pandemic hit?
Well, it appears they have not stopped working on it during the Pandemic as it is now nearly complete! And while it will not open on April 30th, resort Guests may be able to catch a few glimpses inside the new land from around various spots within the California Adventure park.
So, there you have it. Still can't believe Disneyland Resort has been closed as long as they have. That being said, I can still wait a while before visiting. I mean, as an Arizonian, I have no choice at the moment. But maybe, just maybe, the Fall/Winter season will open up to a wider audience? We shall see.