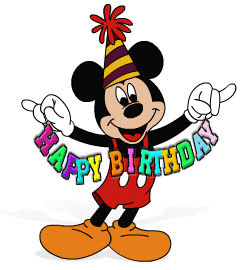 Fifty four years ago today, Disneyland opened its gates to the public for the first time. Since then, Disneyland has become much more than a theme park – it has become a memory book to so many who have passed under the tunnels that lead to Main Street U.S.A. where to sign overhead reads, "Here you leave today and enter the world of yesterday, tomorrow and fantasy."
I am reminded of the words Walt Disney himself spoke in dedicating Disneyland:
"To all who come to this happy place – welcome. Disneyland is your land. Here age relives fond memories of the past and here youth may savor the challenge and promise of the future. Disneyland is dedicated to the ideals, the dreams, and the hard facts that have created America … with the hope that it will be a source of joy and inspiration to all the world. Thank you."
Since its opening, Disneyand has played host to more than 515 million guests, including presidents, royalty and other heads of state and has birthed four additional Disney properties including Walt Disney World in Florida opened in 1971, Tokyo Disneyland opened in 1983, Disneyland Paris (originally called 'Euro Disney') opened in 1992 and Disney's newest theme park, Hong Kong Disneyland, opened in 2005.
So, Happy Birthday to the park that started it all. May you continue to give joy to generations to come.
I leave you with a couple of snippets from the opening day celebration which was originally broadcast live to millions of viewers on ABC television.
Disneyland Opening Day – Part 1
Disneyland Opening Day – Part 2