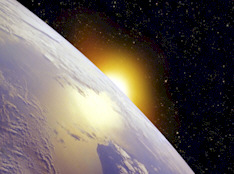 I have always loved watching films about nature, a passion that dates back to the classroom as a small child when I was always thrilled to watch National Geographic films in place of regular school work. That is why I am especially excited for Disneynature's "Earth" which is to be released in theaters on Earth Day (April 22).
Disneynature has released a new featurette entitled "Heritage" that provides a glimpse into what moviegoers might expect once the film is released to theaters in April.
The "Heritage" featurette takes you through Walt Disney's dream of creating nature documentaries, from his "Bambi" and "True Life Adventures" to the creation of the Disneynature label in his legacy. Award-winning Director Alastair Fothergill also speaks about the EARTH documentary and the spectacular scenes featured
For more information, visit the official movie site of Earth.