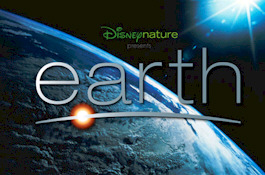 With the release of Disneynature's first film, "Earth," the studio has vowed to plant a new tree for every ticket sold during the film's opening week. Numbers are on the rise.
In fact, 500,000 people have already purchased advance tickets to the film, which opens today (April 22) on Earth Day.
"With half a million new trees committed so far, Disneynature's first film is already making an impact on the world—and 'EARTH' hasn't even opened yet," Mark Zoradi, president of Walt Disney Studios Motion Pictures Group, said in a statement. "We're so pleased that moviegoers have embraced this film and our tree-planting initiative to this degree and we expect the numbers to keep climbing."
The film is narrated by the famous voice of James Earl Jones and follows the stories of three animal families as they travel the world – a polar bear and her cubs, elephants and a humpback and her baby.
Original story at Access Hollywood.