Both ABC and the Disney Channel have landed exclusive rights to televise two of President-elect Barack Obama's inaugural events, including the Obama's first appearance at one of an array of inaugural balls on the nights of January 19th and 20th.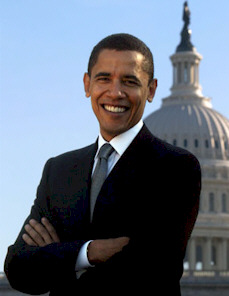 On January 19th, the Disney Channel will show "Kids' Inaugural: We Are the Future," an inaugural concert where Michelle Obama and Jill Biden, the wife of Vice President-elect Joseph Biden, along with their families, are scheduled to appear. The event will be simulcast on Radio Disney and streamed afterward on Disney.com.
The following night, ABC will broadcast "The Neighborhood Ball: An Inauguration Celebration," a first-ever event expected to include Obama and his wife Michelle's first dance of the night. This event will aslo include performances from musicians and other personalities. Obama also is also expected to deliver his first speech of the evening at the event which is to be held at the Washington Convention Center.
The ball was announced earlier this week by the Presidential Inaugural Committee, with plans to feature Webcasting and text messaging to link with neighborhood celebrations around the country.
HBO obtained exclusive rights to televise a star-studded inaugural kickoff event on the steps of the Lincoln Memorial on January 18th. HBO will make the event available for free for all cable subscribers.
The exclusive arrangements mirror deals made by former President Clinton's team for his inauguration in 1993. That year, HBO showed an event on the steps of the Lincoln Memorial, and the Disney Channel televised two live events at the Kennedy Center for children and youth, with Fred Rogers and Barney the Dinosaur among the acts.
Story source at Variety.