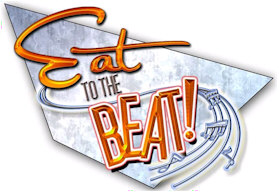 Disney has released the official schedule for the "Eat to the Beat" Concert Series at the 2010 Epcot International Food & Wine Festival. The impressive lineup that includes several Grammy-winning artists and six new acts, including Sugar Ray, Rick Springfield, Air Supply and Howard Jones.
The concerts, which are included with Epcot admission, will be at the America Gardens Theatre stage beginning October 1. Performances will be nightly at 5:15 p.m. 6:30 p.m. and 7:45 p.m.
This year's schedule (subject to change) includes:
10/1-10/3 — Taylor Dayne, "Tell It to My Heart"
10/4-10/5 — Kool & The Gang, "Celebration"
10/6-10/8 — Sugar Ray, "Fly"
10/9-10/10 — Taylor Hicks, "Do I Make You Proud "
10/11-10/12 — Air Supply, "Lost in Love"
10/13-10/15 — Sister Hazel, "All For You"
10/16-10/17 — Howard Jones, "No One Is To Blame"
10/18-10/19 — Exposé, "Seasons Change"
10/20-10/21 — 38 Special, "Hold on Loosely "
10/22-10/24 — Night Ranger, "Sister Christian"
10/25-10/27 — Billy Ocean, "Caribbean Queen"
10/28-10/31 — Starship starring Mickey Thomas, "We Built This City"
11/1 – 11/3 — Boyz II Men, "End of the Road"
11/4-11/5 — Roger Hodgson formerly of Supertramp, "Give A Little Bit"
11/6-11/7 — Jon Secada, "Just Another Day"
11/8-11/9 — Hanson, "MMMBop"
11/10-11/11 — Rick Springfield, "Jessie's Girl"
11/12-11/14 — Big Bad Voodoo Daddy, "Go Daddy-O"
About The Epcot International Food & Wine Festival
The Epcot International Food & Wine Festival is an autumn special event that transforms Epcot Theme Park into a food and wine lover's paradise with specialty food items, culinary events, sophisticated parties and live musical entertainment. Epcot always features a remarkable collection of international dining opportunities and tempting spirits, but during the Epcot International Food & Wine Festival there is even more to sample, sip and love. For more information, visit the official site.