Eddie Carroll, the voice of the beloved Jiminy Cricket, passed away yesterday, April 6, 2010 with his family at his side. He was 76 years old. Eddie had been the voice of Jiminy Cricket since 1973, a role he assumed after Cliff Edwards, the original voice of Jiminy, died in 1971.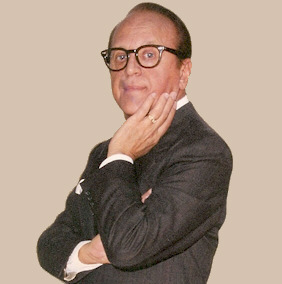 On his web site, the following explanation is posted regarding the nature of his passing:
Eddie had experienced some problems with his balance just a short while back. In the examination to determine the cause, a brain tumor was discovered and indeed, a roller coaster ride followed. Yet Eddie faced this challenge with the same dedication that he imposed upon himself with any challenge that came his way. He continued to be amazing, as all of us who have crossed paths with him know!
Carroll's television career began with series The Lieutenant , followed by a recurring role on the Gomer Pyle show. He guest starred in such iconic television shows as Mary Tyler Moore, One Day at a Time, All in the Family, Life With Lucy, Fantasy Island, Love American Style, and was cast in recurring roles on Maude and Alice. (boy, those bring back some old memories)
On stage, he has played leading roles in musicals, drama and comedy theater productions from Los Angeles to New York, where he appeared in "Legends On Broadway". He is especially well known on the role in the theater production of The Odd Couple where he portrayed Jack Benny playing Felix Unger.
Carroll is survived by his wife since 1963 Carolyn and two children Leland and Tina.