If you liked Pan's Labyrinth then you're probably going to be thrilled with  Guillermo del Toro's newest project – a film based on Disneyland's Haunted Mansion attraction. Del Toro surprised over 6,000 fans at a panel at San Diego's comic book convention Comic-Con with the announcement that he is teaming up with Walt Disney Studios to produce a film based on the classic theme park ride, built in 1969.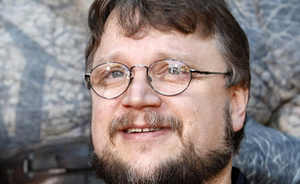 Rich Ross, Chairman of The Walt Disney Studios, remarked "Millions of people from around the world visit The Haunted Mansion each year, but no one has ever had a tour guide like Guillermo del Toro. Guillermo is one of the most gifted and innovative filmmakers working today and he is going to take audiences on a visually-thrilling journey like they've never experienced before."
Now if you're like me, you may be thinking, "Wait, didn't they already do a movie based off the Haunted Mansion?" However, unlike the 2003 version of Haunted Mansion, which starred Eddie Murphy, del Toro said the live-action film will not be a comedy, but instead will be "scary and fun at the same time." Del Toro commented, "if you take the children, they will scream." If this new film has any of the elements that Pan's Labyrinth did, that will certainly be true.
"Dark imagery is an integral part of the Walt Disney legacy," Del Toro said of the live action 3D film. "After all, Disney himself was the father of some really chilling moments and characters – think Chernabog from Fantasia or Maleficent as The Dragon or The Evil Queen in Snow White. I couldn't be more excited to be a part of my own adaptation of the original theme park attraction Walt envisioned and that remains, for me, the most desirable piece of real estate in the whole world. The scary will be scary. We're being true to the spirit of the original imagineers."
The director, who recently announced he would not be directing The Hobbit, described the Haunted Mansion project as "a dream come true." He will produce and co-write the film, and may direct as well.