As work continues on the 1 billion dollar revamping of Disney's California Adventure theme park, the OC register has put together a very cool interactive map of what the park will look like once everything is complete (some time in 2012).
Here is the map itself. To enjoy the interactive version which will allow you to mouse over the various lands and attractions and learn more details, simply click on the still image below.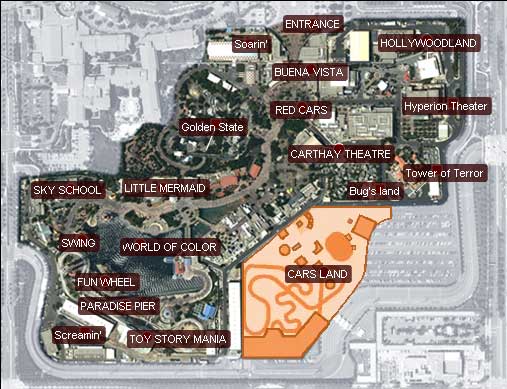 Map source: www.ocregister.com/ocregister/multimedia/article_2246900.php.