Knott's Berry Farm, famous for the Halloween Haunts held every September/October where the park literally becomes haunted, will unveil four new mazes for their 2009 season. The granddaddy of Halloween events will feature 13 mazes in all scattered throughout the park, with construction currently underway in backstage areas.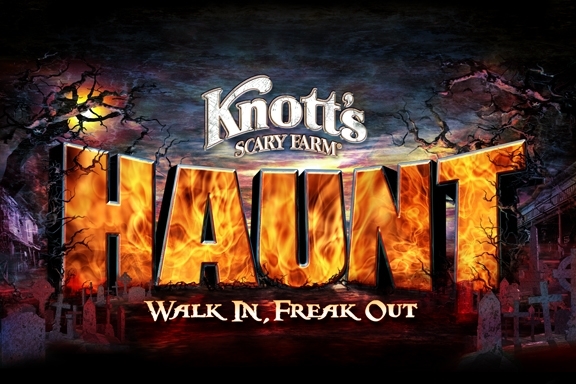 New for 2009:
Uncle Bobo's Big Top of the Bizarre in 3-D replaces Killer Clown Kollege (under Xcelerator)
Terror of London featuring Jack the Ripper and Dr. Jekyll replaces 13 Axe Murder Manor (in Mystery Lodge)
Dia de los Muertos in 3-D featuring a Day of the Dead theme replaces Lost Vegas (at the bumper cars)
The Asylum updates the existing maze as a high-security penitentiary for the insane (backstage near Ghostrider)
Returning mazes from 2008:
Alien Annihilation 3-D laser tag
The Labyrinth
Slaughterhouse
Club Blood
Cornstalkers
The Doll Factory
Pyromaniax
Black Widow's Cavern
Quarantine
If you are like me and love haunted houses, Knott's "Scary" Farm's Haunt is a must do. It is in fact one of the best "haunted" attraction on the planet. UltimateHaunt.com, a tribute site to the event describes it as such.
Not for the weak at heart, Knott's Scary Farm is an extreme take on all of the senses. The lighting, fog and music throughout the entire park make it incredibly hard to focus on what lurks in the shadows. To find out what is lurking in the shadows is for only the brave at heart.

The mazes and attractions leave no room to run. You are set bait, put right into the action. Visiting the Haunt is like participating in a first-rate horror film, except you are not quite convinced that it is only a movie – that somehow the actors are the characters and that you are caught right in the middle of it. Knott's Scary Farm is the most fun you will have being scared.
Although I could not find any information yet, keep a watch on the official Knott's Berry Farm site for more information.