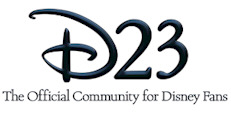 Regis Philbin, Jim Henson, Disney Princesses Jodi Benson, Paige O'Hara, Lea Salonga, and Anika Noni Rose are just a few of the names on the list of honorees to be  celebrated during the Disney Legends Awards Special Ceremony taking place on Friday, August 19 at the 2011 D23 Expo.
Here is the official press release:
BURBANK, Calif. – June 16, 2011 –Television icon Regis Philbin, Muppets creator Jim Henson, the extraordinary actresses who vocally brought to life many modern-day Disney Princesses including Jodi Benson (Ariel from The Little Mermaid), Paige O'Hara (Belle from Beauty and the Beast), Lea Salonga (singing voices of Jasmine from Aladdin and Mulan from Mulan), Linda Larkin (speaking voice of Jasmine from Aladdin), and Anika Noni Rose (Princess Tiana from The Princess and the Frog) plus other equally impressive contributors to the Disney legacy will be named and honored as official Disney Legends during the D23 EXPO at 11 a.m. on Friday, August 19, in the Anaheim Convention Center Arena.
The Disney Legends Awards program is a 24-year tradition of The Walt Disney Company, and the three-day D23 EXPO provides a rare opportunity for the public to be a part of the always touching and memorable presentation. The awards ceremony will kick off the first day of the D23 EXPO, hosted by noted television personality Tom Bergeron (host of ABC's Dancing with the Stars and America's Funniest Home Videos), and will take place at 11 a.m. on Friday, August 19, in the Anaheim Convention Center Arena.
"From giving voice to some of our most iconic and beloved Disney princesses to bringing a smile to millions of television viewers every morning for two decades, we are proud to present these 12 men and women with our highest, most coveted honor, The Disney Legends Award," said Disney President and CEO Bob Iger. "Our newest honorees now join this unique and prestigious circle, which recognizes those whose incredible talents and outstanding contributions have had a lasting, meaningful impact on Disney's great legacy."
The 2011 Disney Legends Award honorees (listed alphabetically) are:
JODI BENSON is an acclaimed voice actress and soprano singer who provided both the singing and speaking voices for Disney's Princess Ariel in The Little Mermaid and its sequels. For more than 20 years, Benson has voiced Ariel in film, television, video games, toys and at Disney Parks. She also starred as Sam in Disney's Enchanted and voiced Barbie in the hit Disney/Pixar films Toy Story 2 and Toy Story 3, plus Weebo in the film comedy Flubber.
BARTON "BO" BOYD began his career at Disney 1968 as an Assistant Merchandise Supervisor at Disneyland. Continually advancing over the course of his 33-years with the company, Boyd was an integral part of the team creating merchandise specifically for Disneyland and Walt Disney World and held positions including Merchandise Division Director and Vice President, Retail Merchandising. In 1997, he was named Chairman of Disney Consumer Products where he oversaw one of the longest periods of sustained growth in the history of Disney merchandising with such initiatives as Licensed Merchandise, Walt Disney Records, the start of Hyperion Press, the entire line of Disney magazine products, Disney Catalog, Disney Interactive for computer games and educational software, ESPN—The Store, Walt Disney Classics Collection, Walt Disney Collectors Society and the establishment of the first Disney Store outside the grounds of the Disney Parks.
JIM HENSON, an Emmy Award-winning television producer and Oscar-nominated film director, was an American puppeteer and the creator of global phenomenon, The Muppets. The cross-cultural appeal of The Muppets propelled television shows like Sesame Street, The Muppet Show, and Fraggle Rock to new heights. The success of these series led Henson to explore feature films including The Muppet Movie, The Great Muppet Caper and The Muppets Take Manhattan, as well as the technologically ground-breaking fantasy classics The Dark Crystal and Labyrinth. The Muppet legacy continued with popular Disney films such as The Muppet Christmas Carol and Muppet Treasure Island, as well as the upcoming The Muppets, premiering this November.
LINDA LARKIN is a celebrated actress and popular voice performer best known for providing the voice of Princess Jasmine in the Disney animated feature Aladdin, its sequels, spin-offs and television specials. She has also been vocally featured in the Disney animated television series House of Mouse and the popular Kingdom Hearts video game.
PAIGE O'HARA is a Broadway actress and singer best known for providing the voice of Belle in Disney's Beauty and the Beast, its sequels, series and games. She also starred as Angela in the Disney film hit Enchanted. O'Hara has also been vocally featured in the Disney video game Kingdom Hearts and as Belle on the 64th Annual Academy Awards.
REGIS PHILBIN is an Emmy Award-winning, cultural icon who has entertained millions of people through talk shows, game shows, books and albums for more than 50 years. For the past 23 years, Americans have woken up to Philbin, thanks to the nationally syndicated hit talk show LIVE! with Regis and Kelly which originated in 1983 when Philbin created The Morning Show for WABC in New York. In addition to his daytime success, Philbin launched ABC's Who Wants To Be A Millionaire into a primetime powerhouse and hosted a variety of shows including NBC's America's Got Talent, CBS' Million Dollar Password, and the 37th Annual Daytime Emmy Awards.
JACK AND BONITA WRATHER struck a deal with their friend Walt Disney in 1954 to build a luxury family hotel on property adjacent to Disneyland in Anaheim, California. Ground was broken on March 18, 1955, and the hotel opened six and a half months later—104 rooms in five two-story buildings at a starting room rate of $15. The Disneyland Hotel, originally conceived as simply lodging, presaged future developments in how Americans entertained themselves, pioneering, as Jack's son Chris wrote, "new forms of dining as entertainment, shopping as entertainment and the use of a waterfront setting" in an urban environment. The Disneyland Hotel has since played host to kings, queens, presidents, entertainment and sports legends and families from around the world.
ANIKA NONI ROSE is a renowned actress and singer who provided the voice of Princess Tiana in Disney's The Princess and the Frog. In addition, some of her Broadway, television and film credits include her Tony Award-winning performance in Caroline, or Change, the blockbuster feature film Dreamgirls, and television series including The Starter Wife and The Good Wife.
LEA SALONGA is a celebrated actress and singer who provided the singing voice for two Disney Princesses: Jasmine in Aladdin, and Fa Mulan in Mulan and Mulan II. In addition to her recording and television career, Salonga's vast Broadway credits are highlighted by her performance as Kim in Miss Saigon which garnered her numerous awards including a Tony, Drama Desk, Outer Critics' Circle and Theater World Awards.
RAY WATSON was President of The Irvine Company when he was asked to join the Board of Directors for Walt Disney Productions in 1973. Watson's early tenure on the Board saw the expansion of Walt Disney World, the 1976 opening of River Country—Disney's first water park, and the opening of EPCOT Center, in 1982, which at a cost of $1 billion was the largest private land development project ever at that time. In 1983, Watson was elected as Chairman of the Board and after stepping down as chairman 1984, remained on the Board until he retired in 2004 after serving the Company for 30 years and establishing a worldwide reputation as a real estate development visionary.
GUY WILLIAMS was an acclaimed actor who starred in the hit Disney television series Zorro and two feature films, The Sign of Zorro and Zorro the Avenger. Williams' charming portrayal of Zorro helped galvanized the character in the public's imagination and made the series a favorite among the Baby Boomer generation and beyond. His other popular television credits include the hit series Bonanza and Lost in Space.
Each honoree receives a two-foot-tall bronze Disney Legends sculpture that signifies the imagination, creativity and magic they have brought to the Company. Disney Legends Award recipients also participate in a handprint ceremony, and their bronzed prints will be displayed in the Disney Legends Plaza at the Company's Burbank headquarters.
The first Disney Legend, actor Fred MacMurray (The Shaggy Dog, The Absent-Minded Professor, The Happiest Millionaire), was named in 1987. Including this year's honorees, a total of 237 Disney Legends have been named. Past Disney Legends include Tim Allen, Robin Williams, Julie Andrews, Howard Ashman, Annette Funicello, Peter Jennings, Angela Lansbury, Steve Martin, Alan Menken, Hayley Mills, Fess Parker, Sir Tim Rice, Dick Van Dyke and Barbara Walters. At the inaugural D23 Expo in 2009, the Legends Awards ceremony, which honored Robin Williams, Beatrice Arthur, Estelle Getty, Rue McLanahan, Betty White, Tony Anselmo, Bill Farmer, Harry Archinal, Don Iwerks and Leota Toombs Thomas, was presented to thousands of Disney fans for the first time.
Tickets to the D23 EXPO are available at http://www.D23Expo.com. Admission includes access to all experiences and entertainment at the D23 EXPO, including the Disney Legends Ceremony, and can be purchased for single days or for the full three days of festivities. Admission is $42 for a one-day adult ticket and $32 for children 3-12. Three-day passes are $121 for adults and $91 for children. Members of D23: The Official Disney Fan Club will receive a discount for up to four admissions, as well as early entry to each day of the D23 EXPO for themselves and their guests.