WDI has released new video showing the making of the WDW version of the Little Mermaid attraction, presented by Imagineer Chris Beatty. The video shows some great footage of Imagineers at work, Great shots of Imagineers at work, the WDW Little Mermaid model, and renderings which reveal new details on what will be this new version of the ride.
Of interest is the ride layout (I love maps of ride layouts) which can be seen at about 1:20 minutes into the video but also captured and shown below for your careful inspection.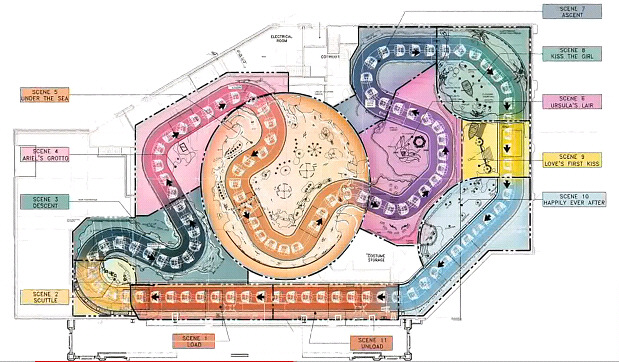 If you have already experienced the Anaheim version of this new attraction, keep in mind that the Walt Disney World one will be bigger and better due to a larger budget and more room for the ride itself.
With no further ado, enjoy this video!