Mark your calendars for Sunday October 5. That is when Hannah Montana star, Miley Cyrus will be holding her sweet sixteen birthday party at where else – Disneyland. The event is scheduled from 6pm – 11pm in which Disneyland will close an hour prior and only open back up to those who are invited.
"Party Zones" will be established throughout the park, and a selection of the star's favorite rides will be open. Cyrus will perform a few songs at her party, which will conclude with a special fireworks presentation. Besides those who are invited, up to 5,000 fans of the teen star can attend the party, that is for $250 each. Tickets go on sale on August 30 at 9am PDT and will be sold online only through the Disney Parks web site.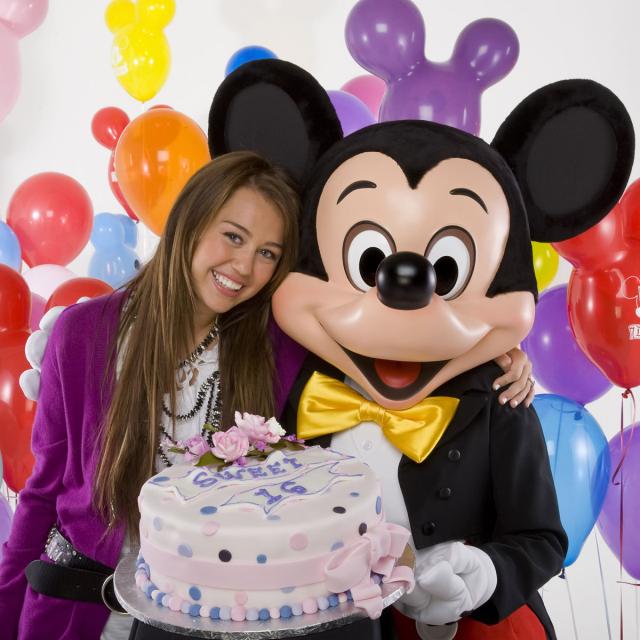 Welcoming those displaced from Disneyland is California Adventure, which will remain open until 11:00 p.m. This is similar to the park hours adjustments made when Disneyland hosted the premieres of the Pirates of the Caribbean films.
If you are thinking about visiting the park on this weekend, you might want to reconsider, especially if you are coming from some place other than California. Not only is Miley Cyrus's birthday party taking place, Gays Days are scheduled for Friday, Oct 3 – Sunday, October 5, it will be the second weekend of the HalloweenTime promotion, and Friday, October 3 is the first of the Mickey's Trick-or-Treat parties at Disney's California Adventure. It is going to be a very busy weekend indeed.