Disney has released the official trailer for "A Christmas Carol" which has been done in "performance capture" technique (same as Polar Express). The film will re-tell the Charles Dicken's classic like you've never seen it before with a digital Jim Carrey – as well as all others actors – all moving in digital decors of a Victorian London and in 3-D to boot.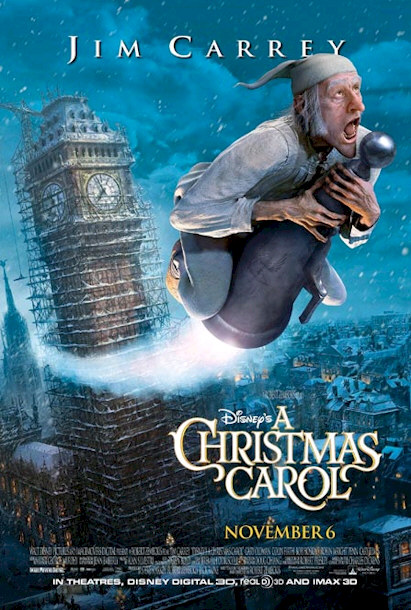 "A Christmas Carol" will premiere on November 3 in London. Regent Street, Oxford street and The "City" will be decorated with the colors of the movie. Jim Carrey, Colin Firth, Robin Wright Penn, Bob Hoskins and director Robert Zemeckis will be present for the celebration.
This world premiere will happen at Leicester Square, and for the first time in history, the three Leicester Square theaters will be part of the premiere with 4000 seats reserved for this event. Tickets will be available for the general public so anyone who is lucky enough to get one can be part of this memorable event. Additionally, Christmas carols singers ressed in 19th century costumes, snow falls, shows and giant screens will all be part of the event.
With no further ado, here is the trailer for your enjoyment.
Disney's "A Christmas Carol opens worldwide November 6th. I for one can't wait!