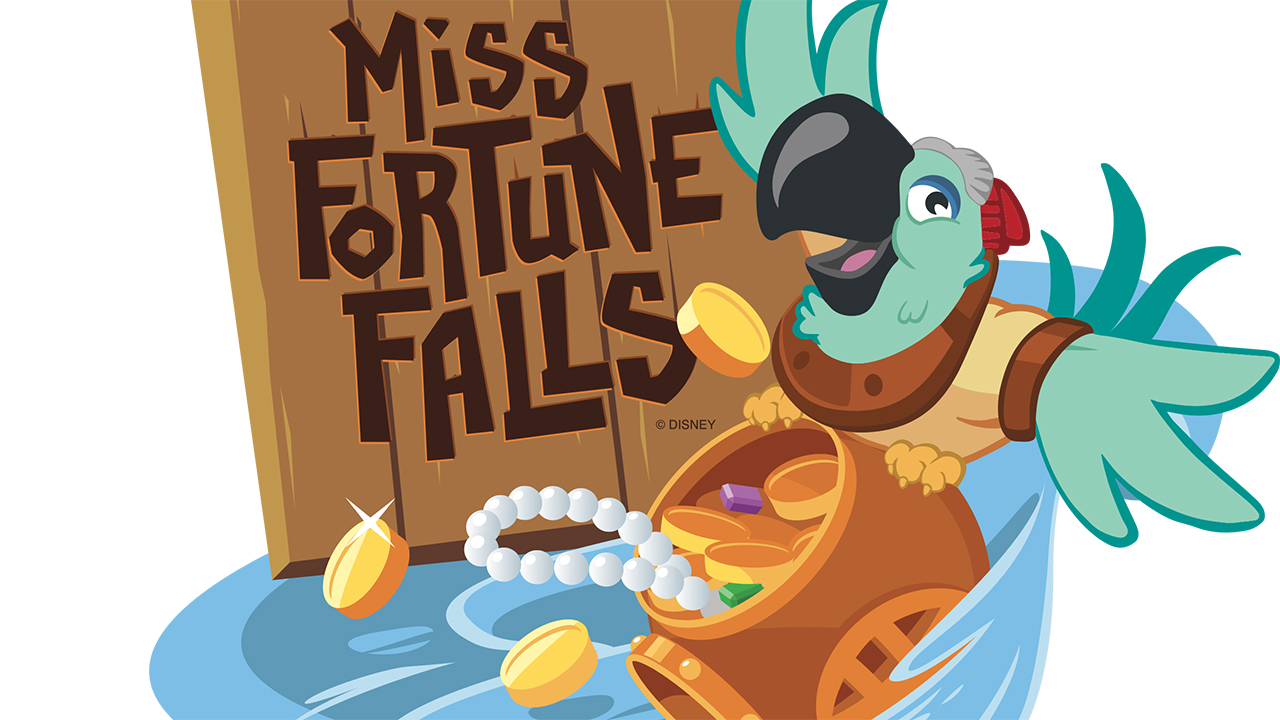 A brand new attraction is coming to Disney's Typhoon Lagoon in spring of 2017! Miss Fortune Falls will be a family-style raft attraction that takes guests on a splashing journey through the fabled Captain Mary Oceaneer's past.
As the legend goes, Captain Oceanear, a treasure-hunting heroine, traveled across the sea collecting unique artifacts before she became stranded at Typhoon Lagoon many years ago by a rogue storm. Aboard treasure rafts, guests will ascend to the top of the attraction before plunging into a white-water adventure where they will be able to spot some of the treasures Captain Oceanear gathered from around the world.
The Miss Fortune Falls attraction will sit adjacent to the Crush'n'Gusher water coaster on land that is currently unused by the park. Check out an image of the blue prints filed with the county along with a general idea of where the attraction will be placed in the park.