Walt Disney Company recently announced its plans build a 56-acre film/television production facility in northern Los Angeles County, casting a ray of light on an otherwise gloomy film economy that has hemorrhaged thousands of jobs in the last decade.
The proposed Disney/ABC Studios at the Ranch would occupy a corner of the Golden Oak Ranch, a sprawling 890-acre parcel off California 14 that has been the setting of such classic films as "Old Yeller."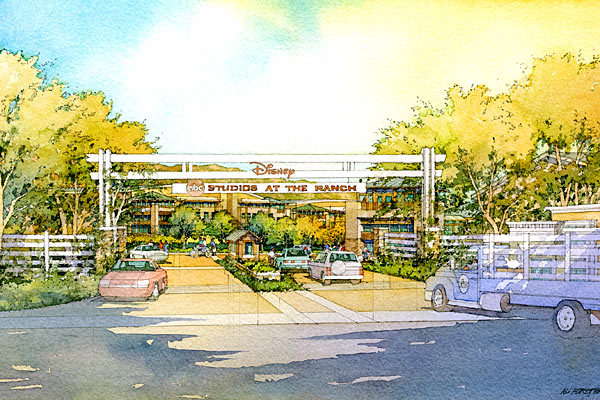 Disney filed applications Wednesday with Los Angeles County planning officials in the first step of a lengthy approval process. The new complex is not expected to open before 2013. County officials anticipate little opposition from the community, which has already become a television production hub in recent years. A half-dozen television shows, including HBO's "Big Love" and CBS' "NCIS," are based in nearby Santa Clarita.
Plans call for 12 sound stages, production offices, a commissary and other facilities that could be used for film, television, commercial and new media projects.
"The proposed expansion will be a significant economic boost for the Santa Clarita Valley and northern Los Angeles County," said Supervisor Mike Antonovich, who represents the area."Although the county must review and analyze Disney's application, I am encouraged that one of the world's largest and most successful entertainment companies is making this commitment."
See The Los Angeles Times article "Disney plans to build major production facility near Santa Clarita" for further details.