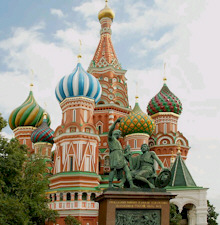 In December we brought you news that Disney was to launch a "Disney-branded" television channel in Russia. Now it seems as if Russia's powerful Federal Anti-Monopoly Commission (FAS) is blocking the deal.
The agency claims that the deal for a 49% stake in a joint venture with regional commercial network Media One TV, which runs channels in 30 of the country's 89 regions, "was not in the interests of free competition."
Documentation provided by Disney supporting the deal "did not contain the information necessary for acceptance … in conformity with" anti-monopoly laws, the FAC said in a statement on its website. When asked to comment, Disney declined and Media One TV's owner Ivan Tarvin did not respond.
The FAS decision is the second in recent months blocking major international investment in the media.
In October, they refused Google's $140 million bid to buy Internet contextual advertising system Beguyn from Russian Internet portal Rambler Media. The reason for refusal was also given as "insufficient information."
Sounds fishy doesn't it? However one must remember that in a country where television is a politically sensitive strategic industry, there could be more to both decisions than meets the eye.
"It's not business, but politics," one unidentified local TV exec told business daily Kommersant.
For now, those in Russia who were anxiously waiting for Disney programming will have to wait awhile longer.