Apparently a group of hardcore fans of the ABC show "Lost" have started a petition to persuade Disney to create a "Lost" island at Disneyland. The "Lost" attraction would replace "Tom Sawyer Island", which is seen as being outdated, even with its newly created tie-in to "Pirates of the Caribbean" film series.
While I consider myself to be a hardcore fan of "Lost" as well, this is a bad idea in so many ways.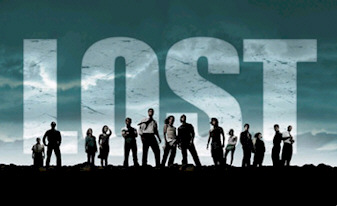 First a bit of history as to how The Walt Disney Co. is tied to the television series "Lost." The series is produced by by ABC Studios, Bad Robot Productions and Grass Skirt Productions, and airs on the ABC Network in the United States. As you may or may not know, Disney purchased ABC in 1996 and therein is the tie-in between the two.
So does that relationship justify turning "Tom Sawyer Island" into "Lost Island?" Certainly not! Let me explain my reasons.
First of Tom Sawyer Island is a place that caters mostly to children. Even with the incorporation of Pirates of the Caribbean theming in 2007, the island is still a thrilling place where kids can explore caves, suspension and pontoon bridges, tree houses and so much more.
I'm not sure of the exact age group that "Lost" attracts but I'm pretty sure it is not going to be small children and tweens. Although fantastic, the show at times is hard for me to wrap my 40+ year old brain around. Therefore I don't really picture children becoming fans of the show in which case they would not easily recognize the additions or enhancements that "Lost" fans would like to see added to the island.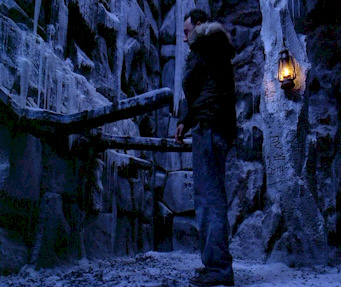 Elements such as "The Frozen Donkey Wheel," , "The Swan Station,"  "Dharmaville Barracks," "Jacob's Cabin," or even the "Smoke Monster" would make little sense to them.
Even if children would enjoy or understand these elements, the island would be overrun with adults, not that there aren't adults who currently visit the island, but their numbers would greatly increase and in my opinion, spoil the fantasy escape that Tom Sawyer Island currently provides for the young at heart.
Secondly, Disneyland should for the most part stay Disney. I know we have Star Tours and Indiana Jones which are both adapted from non-Disney movies. However these attractions fit so well into the fantasy that Disneyland creates. Besides these, Disneyland itself has stayed pretty true to original Disney culture, using Disney characters and stories to place guests into a 4th dimensional experience.
Turn Tom Sawyer Island into "Lost Island" and what's next? Spider-man and Iron Man attractions? Maybe a "Christmas Carol" ride? I could go on and on but I digress.
Disney's California Adventure might be a good place for a "Lost" attraction but then again, the television show is not really that much related to California which is supposed to be the general theming and concept of that park.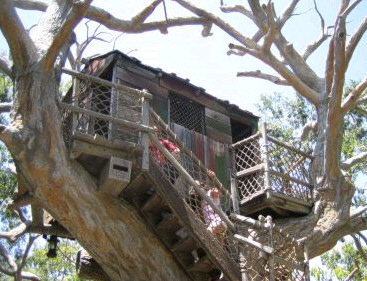 Don't get me wrong – I think the idea of a "Lost" style attraction where fans can physically experience what they have watched for 5 plus seasons now is a great idea. I just don't believe that Tom Sawyer Island should be sacrificed in the process.
If the Disney powers-that-be take this petition seriously, maybe more suitable locations would be "Disney's Animal Kingdom" in Orlando or possibly the new Disney resort that is being developed in Kapolei, Hawaii.
At any rate, leave Tom Sawyer Island alone and allow it to continue to be a place where kids can fantasize that they are living back in the time of Tom Sawyer and pirates of old.
Any other "Lost" fans on the same page as me? Do my arguments make any sense? Or am I being to old fashioned? I would love to hear your feedback and opinions in the comments section of this post. Fire away!