With an official opening date of June 11th, the newly renovated and re-themed Silly Symphony Swings began "soft opening" runs last Friday morning. What was formerly known as the "Orange Stinger" has been re-themed to the 1935 Mickey Mouse short feature "The Band Concert," with the music of Rossini's "William Tell Overture." Corey Burton provides the attraction's narration.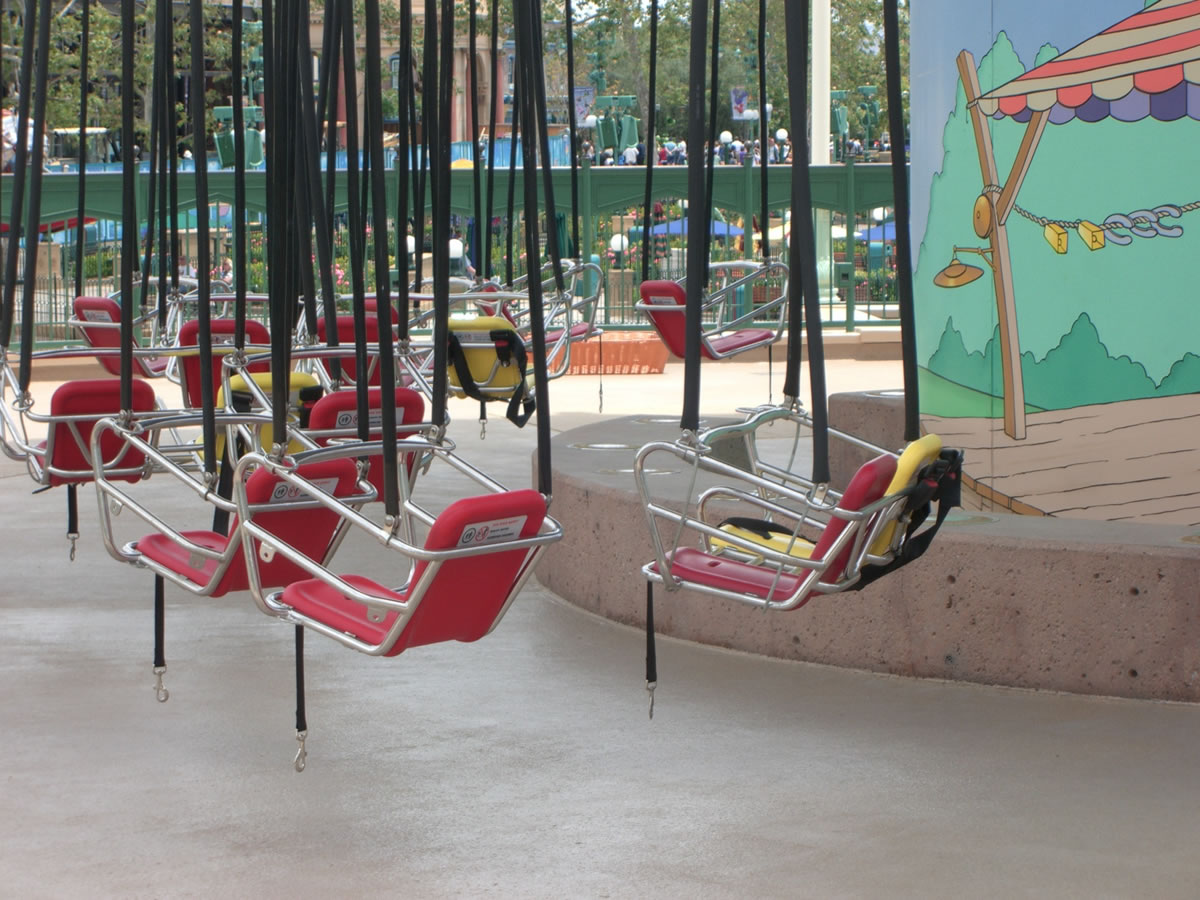 Here are a few highlights of the attraction:
Unlike before, the attraction now has "tandem" swings, which will accommodate one child between 40″ and 48″ tall and one adult.
There are two main lines—one for single swings and one for tandem swings.
A separate entrance is available for guests with mobility impairments who need more time to board.
If a family does not need a tandem swing, then a lone adult may sit in the adult (yellow) seat side. Adults, however, may not sit in the red seat of a tandem swing, and two adults are not permitted to share a tandem swing.
The ride lasts about one minute, but the load cycle can take up to 5 minutes.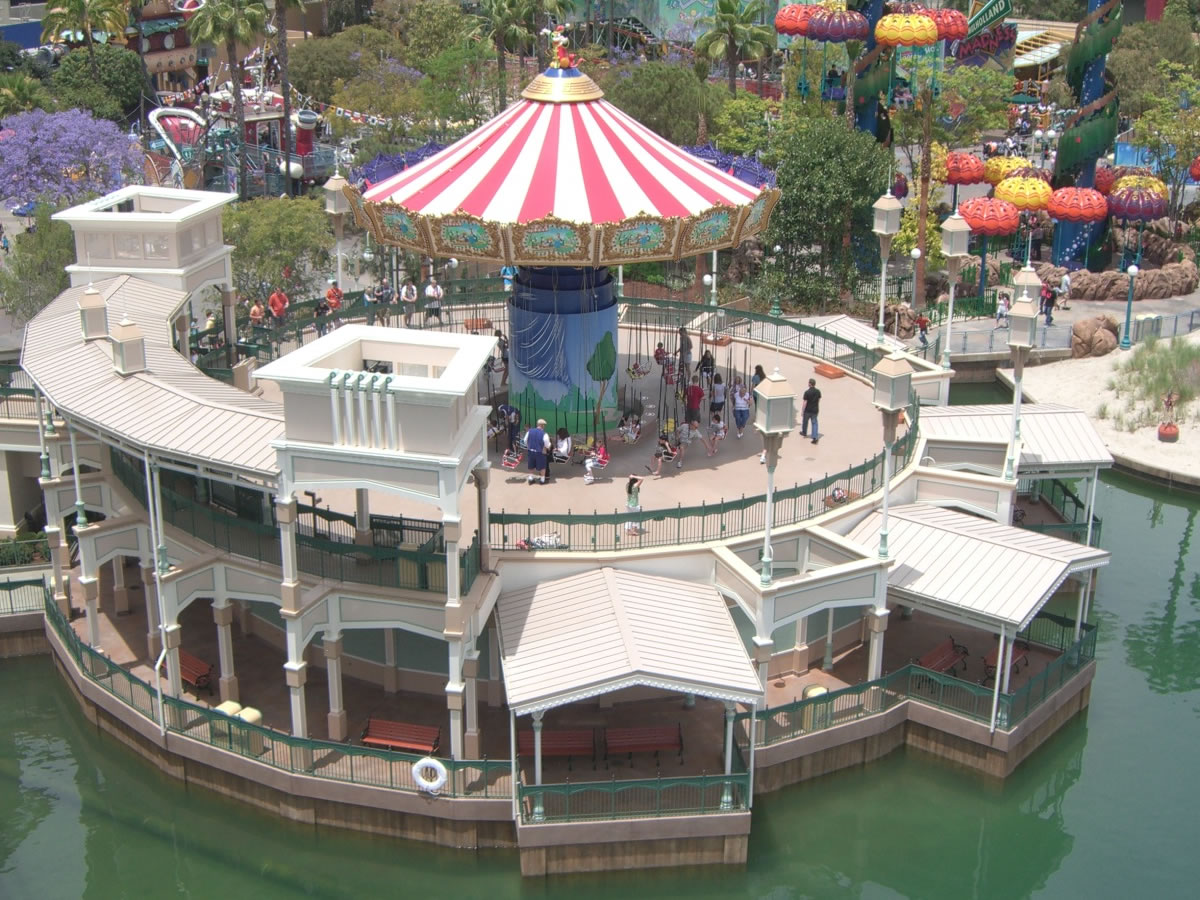 Along with the attraction comes the new boardwalk beneath the ride platform which has several alcoves with benches and serves dual purposes – an overflow queue on busy days and also perfect for enjoying the view of Paradise Bay.
Photo credits: Adrienne Vincent-Phoenix of MousePlanet