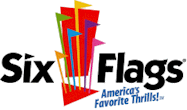 Okay I admit that I may opt from time to time to write about news happening in other amusement parks besides Disney, especially if I have personally visited the park.
This is one of those times so if you are in a monogamous relationship to Disney parks and Disney only, please forgive me this liberty with the announcement of a new wooden roller coaster at Six Flags Magic Mountain. Terminator: The Coaster, will be a $10-million Great Coasters International wooden roller coaster scheduled to open Memorial Day weekend 2009.
The 2,850-foot-long coaster with Millennium Flyer trains will include a 100-foot lift, five hills, six banked turns as well as visual and audio effects and a loading station fly-through. The three-minute start-to-finish ride reaches a top speed of 55 mph.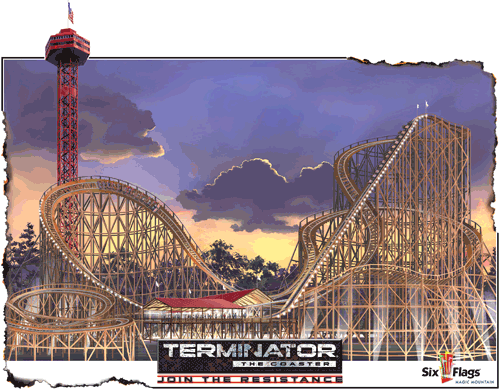 This all-new woodie will be built next to the Déjà Vu looping steel coaster and in the same location as Psyclone, a reviled wooden coaster mercifully torn down in 2007.