Fans of Jiko-The Cooking Place and Boma-Flavors of Africa have a new reason to dine at Disney's Animal Kingdom Lodge with the debut of "Sanaa" on May 1 in the resort's new Kidani Village expansion.
The menu in the 150-seat, family-oriented restaurant reflects the art of African cooking with Indian flavors.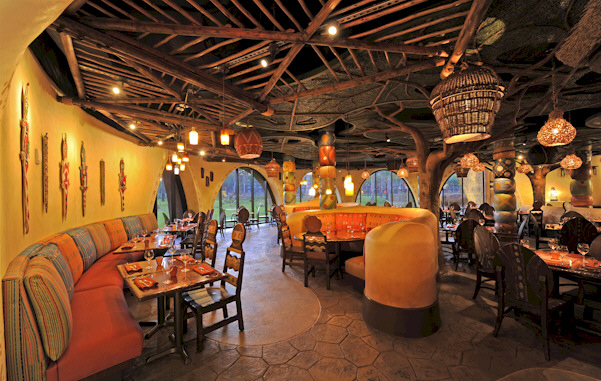 Pronounced "Sah-NAH," the restaurant boasts interiors inspired by African art and remarkable views to a savannah of free-roaming animals.
Kidani Village, a Disney Vacation Club property, is the newest resort addition to Walt Disney World Resort in Lake Buena Vista, Florida.
Sanaa's cuisine is a melting pot of tastes from the islands of the Indian Ocean that all are part of Africa – Zanzibar, the Seychelles, Comoro Islands, Mauritius and Madagascar. "These islands were on important trade routes with influences from French, Portuguese, Dutch, British, Arab and Chinese traders," says Chef Bob Getchell. "The diverse spices and flavors give us an endless array of options for Sanaa."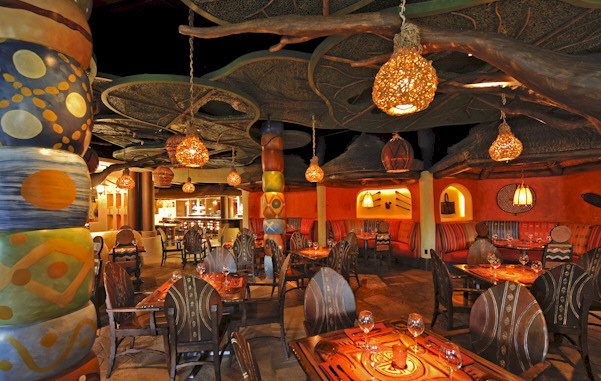 Original article by Orlando Sentinel. Photos courtesy Walt Disney World.