The old Star Tours was pretty cool but let's face it – after riding the attraction several times, it was pretty predictable what was going to happen next. That's due in part because it was the same experience every time. Not so with Disney's new version of Start Tours due to open next year. In fact, visitors can expect to go on a different journey just about every time they get on the new Star Tours ride.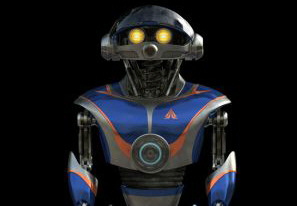 "The new ride will feature 54 different experiences, meaning visitors are unlikely to ever see the same thing when they get on the ride," said George Kalogridis, the Disneyland Resort president. This detail was revealed during a Saturday presentation at the Destination D: Disneyland '55 convention by D23, the official Disney fan club. He called the new imagery "just incredible."
In another presentation, Disney officials unveiled new droids that will become part of the ride. The Tour Droid will be called "Ace," who is described as having "a personality as different from Rex (the original droid) as you can imagine." Another droid is modeled after a waitress in "Attack of the Clones" and will be called "Aly San San," in reference to the voice of the droid, actress Allison Janney.
The original Star Tours closed in July so that crews could begin installing the new ride, which will utilize 3D movie technology. The original motion-simulator ride only had one trip through space. Version 2.0 will have multiple movies with different scenes in front of seats in a carriage, which moves to give the illusion of a journey through space based on the "Star Wars" movies.