The fascinating and inspiring story of Walt Disney, whose artistry, creations, and vision helped define 20th century American culture, will be brought to life at The Walt Disney Family Museum, scheduled to open in San Francisco in the fall of 2009.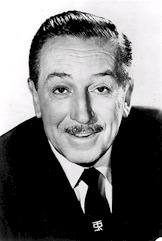 The Museum will illuminate Walt Disney's tremendous successes, disappointments, and unyielding optimism as he pursued innovation and excellence while entertaining and enchanting generations worldwide through his pioneering ventures.
The creator of Mickey Mouse, Disneyland, and the global yet distinctly American company that bears his name, Walt was an independent risk-taker who started his first business at the age of 19 and worked tirelessly to elevate animation to an art form.
He invented timeless characters and stories that brought the fantastical to life and continue to inspire a sense of wonder. Through animated and live action films, television programs, and theme parks, Disney created global symbols, icons, and characters that, more than 40 years after his death, are an indelible part of popular culture in America and around the world.
The Walt Disney Family Museum will illustrate how Disney's irrepressible creativity enriched the imagination of generations. The Museum will tell the story of the man behind the myth in Disney's own voice and in exhibits that reveal his expansive vision, from early drawings of some of his most popular characters to plans for Disneyland and EPCOT.
"My father's name is probably one of the most well-known names around the world, but as the 'brand' or trade mark has spread, for many, the man has become lost," said Diane Disney Miller, one of the Museum's founders. "We are committed to telling the story of Walt Disney's life, in his own words, and in the words of others who knew him well and worked with him. My father was very open and approachable, and in many conversations and interviews that were captured in audio, you will be able to hear in the galleries as you learn the story of his life. It is a wonderful story. Dad himself loved to tell it. Thanks to the amazing work of many dedicated people, we are fortunate to be able to tell it here using the tools he worked with—art, music, film, and technology—to present an honest yet affectionate portrait of this amazing artist and man."
"From Steamboat Willie to Pinocchio to EPCOT, Walt Disney's unyielding ambition was to ignite a sense of wonder and to enrapture audiences through great storytelling," said Richard Benefield, founding director of The Walt Disney Family Museum. "He recognized the power of art to spark the imagination, and time and again, pushed himself and his companies to the breaking point as he pursued the highest level of excellence in feature animation. The Walt Disney Family Museum will present the compelling story of his life—of his successes and failures—as he entertained and enlightened the nation while it struggled with the Great Depression, joined the fight of World War II, and entered a golden age of prosperity and preeminence."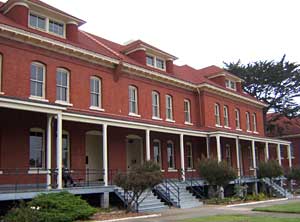 The Walt Disney Family Museum will shed light on Disney's remarkable life from his early starts at developing live and animated films, including the hardship with his first cartoon company in Kansas City to the creation of the "happiest place on Earth" and the legacy that he left behind.
The stories of Disney's life, creativity, family, and the processes and innovations he brought to his art will be told through a series of ten galleries. Highlights of the Museum will include:
Drawings Disney made in his youth
Drawings and cartoons from Laugh-O-gram Films, Disney's first company
Early drawings of Mickey Mouse
Storyboards, a Disney innovation that mapped out timeless film classics
The technically innovative Multiplane Camera that brought vibrancy and depth to his revolutionary feature film, Snow White and the Seven Dwarfs
The unique Snow White Academy Award®, which included a full-size Oscar® and seven miniature castings
The narrow-gauge Lilly Belle train he built for his Hollywood home, which recalled his youth and helped spur his vision for Disneyland
A model of the Disneyland of Walt's imagination
Throughout the exhibits, visitors will find rare film clips, concept art, scripts, musical scores, and cameras that Disney and his staff used in creating his characters and films. The visually stunning design incorporates movie posters that come to life to show scenes from Disney films, interactive light tables, and discovery drawers that add nuance and layer to the story of his life. Visitors will find hundreds of individual animation cels that reveal the labor-intensive animation process.
The exhibits will also pay tribute to Disney's many groundbreaking achievements and firsts, among them:
Hollywood's first feature length animated film
The first movie soundtrack released as a consumer recording
The first original song from a cartoon to become a national hit ("Who's Afraid of the Big Bad Wolf?")
The first nature documentary
Walt and his family will be represented, as well, in photographs, artifacts, and home movies. Although famous for his work behind the camera for Walt Disney Productions, Disney was an avid home moviemaker throughout his life. The Walt Disney Family Museum will exhibit to the public for the first time clips that ranged from experiments with trick shots (unspilling a glass of milk) to reels that documented Disney's life at home with his wife, Lilly; his daughters, Diane and Sharon; and his brother and business partner, Roy, and his brother's wife, Edna Francis.
The Walt Disney Family Museum is located in three historic buildings within the Presidio of San Francisco, which is part of the Golden Gate National Recreation Area of the National Park Service.
The centerpiece is a former army barracks at 104 Montgomery Street, redesigned and upgraded by architecture firm Page & Turnbull of San Francisco, and with interior architecture and installations designed by the Rockwell Group. The Museum uses the building's original domestic-scale rooms to frame the story of Disney's life and incorporates a wide range of materials and technologies, from historic documents and artifacts, to listening stations and other interactive displays, to more than 200 video monitors. In addition to the galleries, the Museum contains a 123-seat screening facility, a learning center, a store, and a café.
The Museum campus includes 122 Riley Avenue, a former gymnasium that houses the Walt Disney Family Foundation's collections and offices. The Riley Avenue building is the site of a 2,000 square foot hall that will be used for special programs and concerts until the special exhibition program begins in January 2012. A third small building in the Presidio will house the Museum's mechanical equipment.
The Walt Disney Family Museum, L.L.C. is owned and operated by the Walt Disney Family Foundation, a non-profit foundation. The Museum is partially funded by California Infrastructure and Economic Development Bank revenue bonds.
So, keep your eyes and ears out for further developments. The next time I will be in San Francisco will be either in August of this year or February of 2010. Providing that my wife will allow me the pleasure, I do plan to visit the next time I'm in the city by the bay.