Disney has pulled out of the third installment in the Chronicles of Narnia series "Voyage of the Dawn Treader." No further details were provided with the exception that Disney had decided for budgetary and logistic reasons not to renew their option to co-produce and co-finance the movie with Walden Media.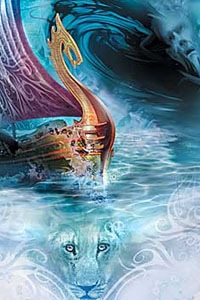 The third entry in the series, based on the classic books by C.S. Lewis, was in preproduction and set for a spring shoot. A May 2010 release was planned as well.
This latest development puts the participation of the talent attached in doubt. Michael Apted was on board to direct a script by Steven Knight. The key players of the second installment, "Prince Caspian" — Ben Barnes, Georgie Henley, William Moseley and Anna Popplewell — were to return for the third film.
One of the reasons Disney might have pulled besides the struggling economy is the fact that "Prince Caspian" paled in comparism to what "The Lion, the Witch and the Wardrobe pulled in.
"Caspian" was shot in the Czech Republic, Mexico and New Zealand at a cost $200 million. The film grossed $141 million in North America and another $278 million internationally.
"Lion" was shot in New Zealand for $180 million and grossed $292 million domestically and another $453 million internationally in 2005.
Walden Media who has a strong relationship with the Lewis estate will now shop "Treader" in hopes of finding a new partner. The most likely candidate at this stage is Fox, which markets and distributes Walden fare under the Fox Walden banner.
Personally I feel Disney is making a mistake to let the series go. I was hoping they'd produce films from all seven books in the series which in the long run would most likely bring about huge profits.
Now they leave the next films for someone else to pick despite the fact that they have their name on the first two.