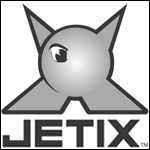 In order to expand its kids and family media business in Europe and extend its brand leadership around the world, The Walt Disney Company announced that one of its subsidiaries has entered into agreements to acquire outstanding shares of Jetix Europe for € 11 per share, which will bring Disney's ownership of the pan-European kids entertainment company to approximately 96%.
Completion of the transaction is expected to take place before the end of the year. Following such completion, Disney intends to obtain ownership of 100% of the shares in Jetix, including through statutory buy-out proceedings. In addition, Disney and Jetix intend to seek termination of Jetix's listing on Euronext Amsterdam.
The acquisition will position Disney to better serve its large and growing Jetix audience and distribution partners through improved programming, more targeted branding, more integrated management, and implementation of company-wide synergies.
"Television continues to be a strong brand builder for Disney around the world and this investment enhances our efforts to reach kids and families," said Anne Sweeney, co-chair, Disney Media Networks and president, Disney-ABC Television Group. "By achieving operating efficiencies, we will have additional opportunities to create more family-friendly programming and locally-produced content across Europe ."
Disney acquired its original interest in Jetix Europe (formerly Fox Kids Europe), which reached 24 million subscribers, when it purchased Fox Family Worldwide from News Corp. in 2001.
For full details, see the official press release.