What has been long-rumored is finally confirmed – the refurbishment of the original Space Mountain located at Walt Disney World in Orlando, Florida is a go. The attraction will close on April 19 (right after the Easter break crowds leave) and officially return "late 2009," though a target date of November 22 has been reported.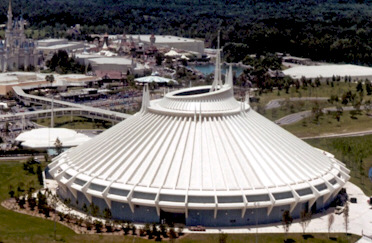 It is reported that the entire track will be replaced although the track layout will remain the same. The attraction's will get a new queue area and a new treatment on the inside of its concrete ceiling.
The refurbishment is not expected to be as extensive or take as long as that of Disneyland's Space Mountain which spanned two years.
MousePlanet suggested that "unless a sound system is added—increasing the weight of the cars—the support piers for the track should not need replacement."
They also add that "with the back side of the show building being outside the berm, construction crews should be able to have unhindered access to work on the attraction without interfering with onstage appearances or backstage traffic."
Original story found in MousePlanet's Walt Disney World Update.