If you are like me and not one of the fortunate few who will be able to attend Disney's "World of Color" premier on June 10th at Disney's California Adventure Park, here's good news for us all. Disney will now livestream the premier of their newest attraction on Ustream, allowing the whole world to watch as it happens.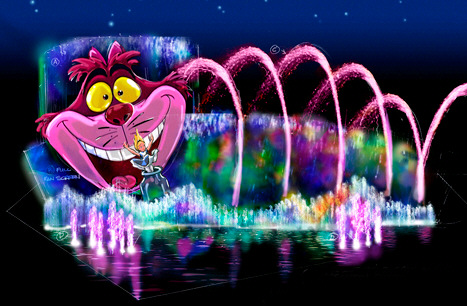 The event is scheduled to take place June 10th, 2010 at 8:30 pm (PST) and will be livestreamed on Ustream. So mark your calendars and bookmark http://www.ustream.tv/worldofcolor so you can be part of the festivities. I know I'll be watching.
I just hope Ustream can handle the traffic. YouTube did a pretty good job airing the U2 360 Pasadena concert to the world late last year but when trying to view the "preview" of the show at Ustream prior to writing this post, Firefox crashed … several times!
At any rate, if all works out, this is a great way to see what should be one of the most fantastic shows Disney Imagineering has put together to date. I can't wait!