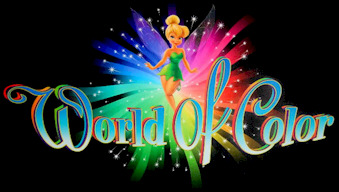 If you have been waiting for the official announcement as to when Disney's "World of Color" show is scheduled to open at Disney's California Adventure, wait no longer. The official date is June 11th when water, lights, fire, music and even animation will come together like never before allowing guests to experience their favorite Disney stories in a magical, new way.
"World of Color" is brilliantly choreographed as it combines nearly 1,200 powerful fountains, Disney music, larger-than-life projections, lasers, fire, fog, surround sound and stunning images. On top of that, the magnificent, moving fountains are capable of reaching enormous heights — from 30 to 200 feet -– while maintaining their dazzling colors.
Disney Parks Blog released one of the latest videos related to this new attraction which features a special introduction from the man behind the magic, Steve Davison from Walt Disney Imagineering Creative Entertainment. Enjoy and mark your calendars for June 11!